International prosecutors request further delay in start of Kenyan president's trial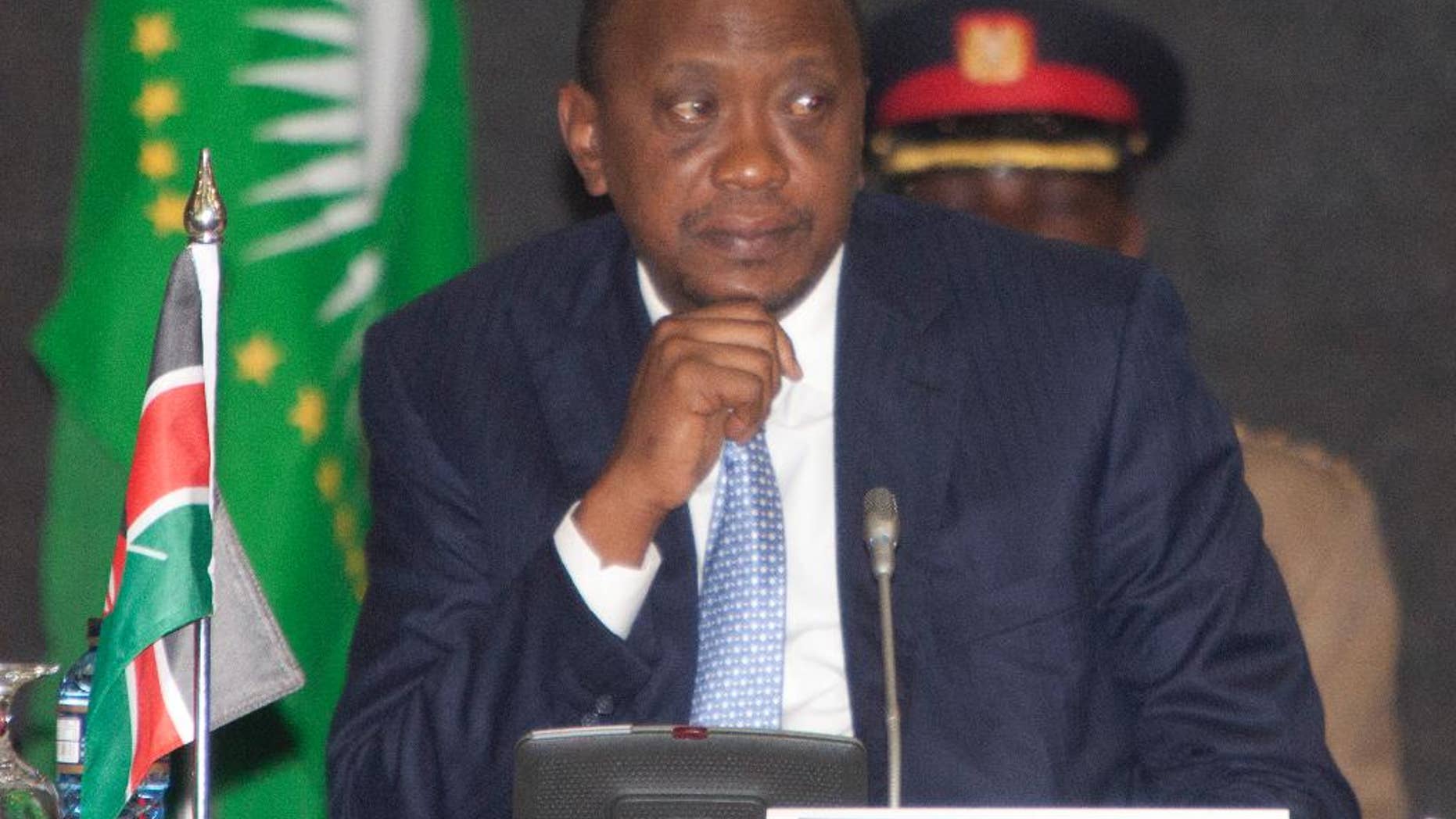 THE HAGUE, Netherlands – Prosecutors at the International Criminal Court have requested another delay in starting the trial of Kenya's president on charges of involvement in deadly post-election violence, saying they still lack sufficient evidence.
The trial that is scheduled to start Oct. 7
In a statement Friday, the court said prosecutors want the date pushed back until Kenyan authorities have fully complied with a request made in April to turn over information that could be used as evidence.
President Uhuru Kenyatta is charged as an "indirect co-perpetrator" for crimes including murder, rape and persecution allegedly committed by others during violence that left more than 1,000 people dead after his country's 2007 elections. He denies the allegations.
Prosecutor Fatou Bensouda has acknowledged that she does not currently have enough evidence to convict Kenyatta.