International prosecutor calls for arrest of Qaddafi's son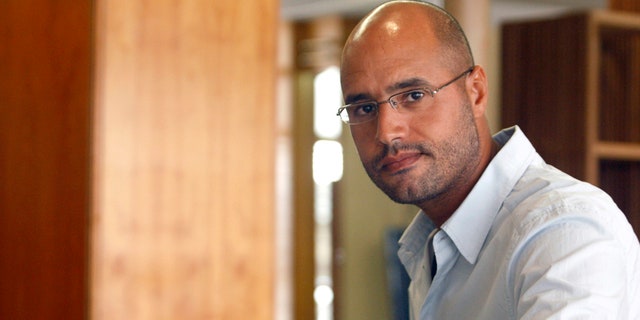 NEWYou can now listen to Fox News articles!
THE HAGUE, Netherlands – The prosecutor of the International Criminal Court is appealing for the immediate arrest of the son of former Libyan dictator Moammar Qaddafi, who was recently released from custody in Libya after more than five years in detention.
Prosecutor Fatou Bensouda on Wednesday called on Libya "and all other states, if in a position to do so, to immediately arrest and surrender" Seif al-Islam to the court.
Bensouda says in a statement that an arrest warrant issued by the court in 2011 remains valid. Seif al-Islam is charged with murder and persecution for his alleged role in the violent suppression of anti-government protests in 2011.
Seif al-Islam's former captors said that his release was decided as part of a pardon issued by the Libyan parliament based in the country's eastern region.