InterContinental Hotels profit jumps 25% thanks to US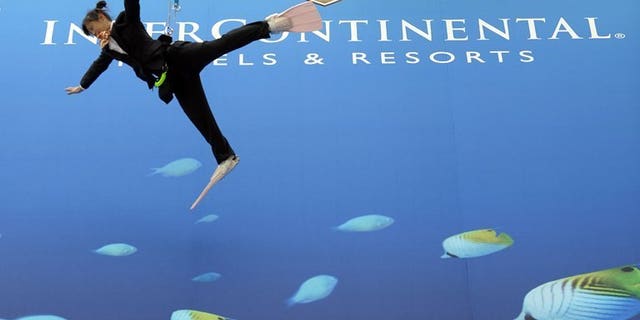 LONDON (AFP) – InterContinental Hotels Group on Tuesday announced a 25-percent increase in first-half net profits thanks to a strong showing by its American operations.
Profit after tax jumped to $340 million (256 million euros) in the six months to the end of June compared with net earnings of $271 million in the first half of 2012, said the company that owns the InterContinental, Crowne Plaza and Holiday Inn hotel chains.
Revenue grew 7.0 percent to $936 million in the reporting period, InterContinental Hotels Group (IHG) added in an earnings statement.
"We have delivered a good performance in the first half, with our preferred brands driving revenue per available room growth of 3.7 percent," IHG chief executive Richard Solomons said in the statement.
"Our global scale has allowed us to reinvest in the business whilst growing margins, resulting in solid underlying profit gains led by our Americas region, and strong cash flows," he added.
Solomons said that IHG would pay shareholders a special dividend totalling $350 million.
"In addition we are increasing the interim dividend by 10 percent reflecting our good first half results and the confidence we have in the future prospects of the business," he added.