Intense air raids hit targets across Syria: NGO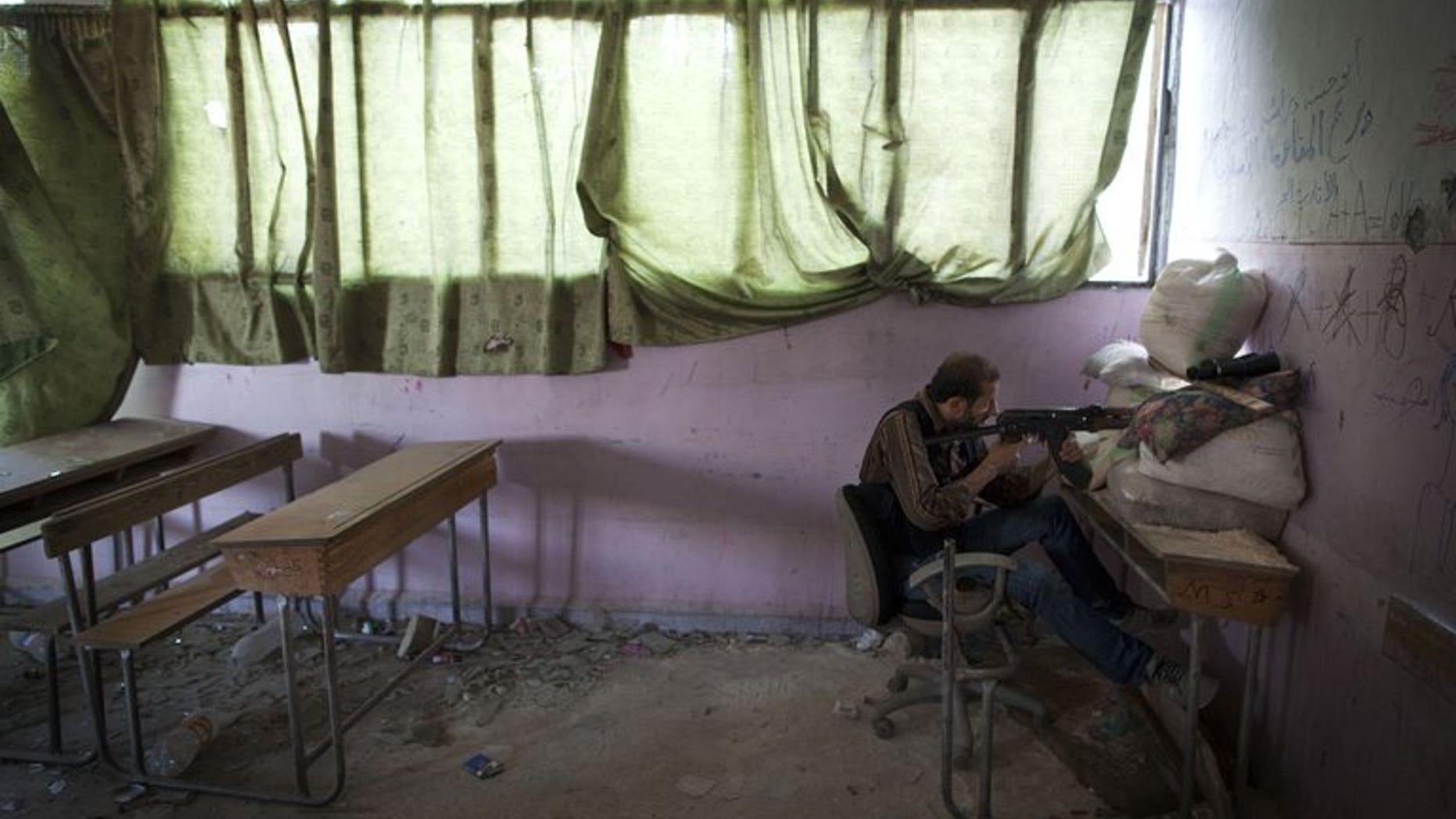 BEIRUT (AFP) – Warplanes and helicopter gunships carried out intense air raids across Syria on Tuesday as fighting raged in and around the capital between regime and rebel forces, a watchdog said.
Air raids struck the town of Tabqa in the northeastern province of Hasakeh, the central province of Homs and Aleppo in the north, including the town of Khan al-Assal which rebels claimed to have captured on Monday, the Syrian Observatory for Human Rights said.
At least six people, including women and children, were reportedly killed in an air attack on the northwestern province of Idlib, said the Britain-based group.
Five others were killed when artillery rounds struck Douma, a satellite suburb northeast of Damascus.
In the south of the capital, troops pounded the Palestinian refugee camp of Yarmuk for the third consecutive day while regime forces and rebels were locked in fierce fighting inside the camp, said the Observatory.
Government forces also shelled neighbourhoods in the south, east and north of Damascus.
On Monday at least 159 people were killed in violence across Syria, said the Observatory which relies on a network of activists and medics on the ground for its information.