Insurgents Kill More Than 30 at Afghan Construction Company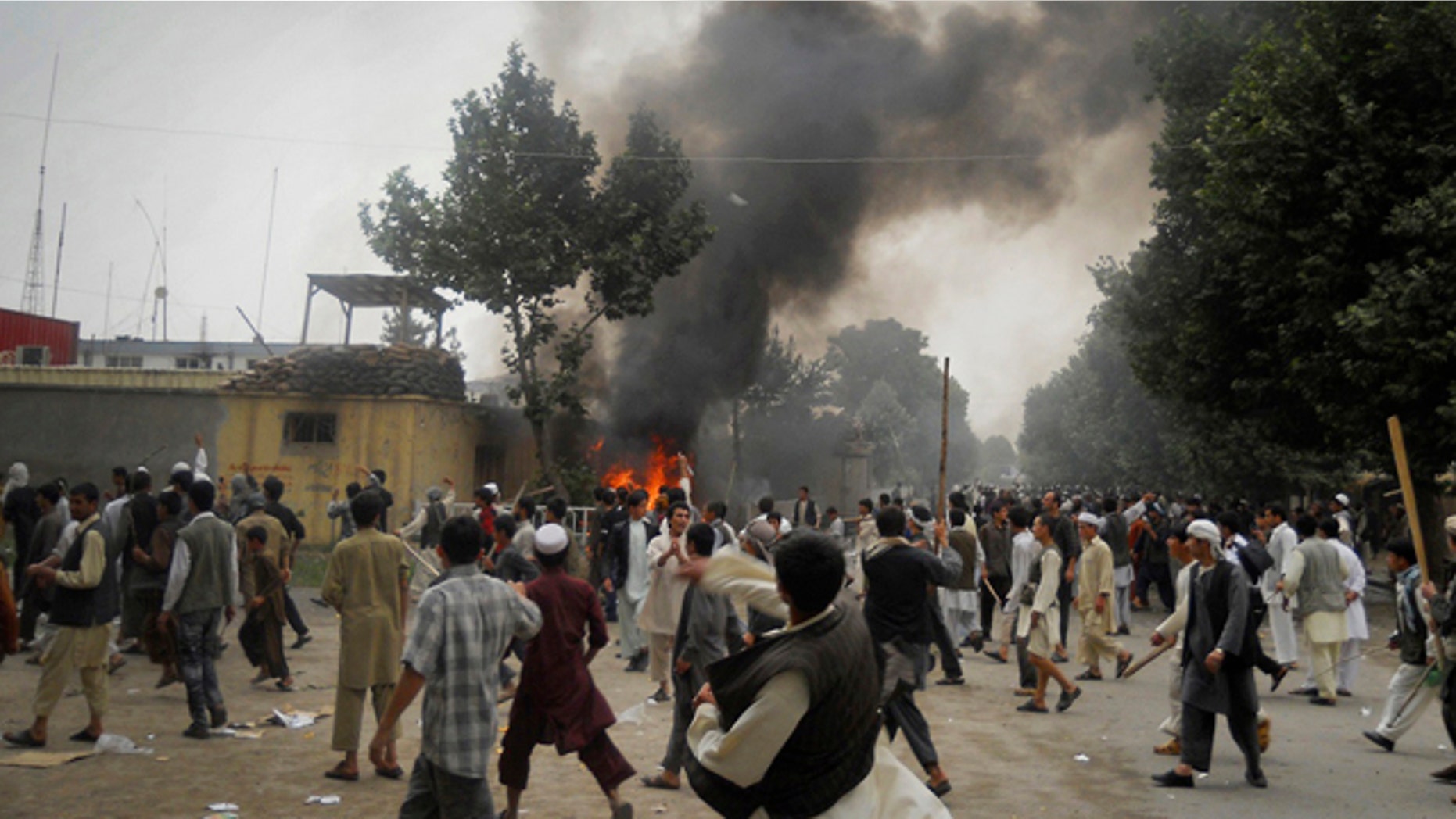 KABUL, Afghanistan -- Insurgents firing heavy machine guns, rocket-propelled grenades and assault rifles killed at least 35 workers and guards in an attack on a road construction site in a remote area of eastern Afghanistan, the owner of the company and local officials said Thursday.
More than 100 fighters carried out the attack in Wazei Zadran in a mountainous region of Paktia province near neighboring Pakistan's lawless tribal areas, said Galaxy Sky construction company owner Noorullah Bidar. He described the assailants as Taliban fighters, though there was no immediate of responsibility for the attack late Wednesday.
Rohullah Samon, a spokesman for Gov. Juma Khan Hamard, said 35 workers were killed and 20 were wounded. He said eight insurgents also died in the attack, which ended around midnight when the fighters retreated after stealing some trucks.
"It is a very remote area and there is no police presence there and we are investigating," said provincial police chief Gen. Abdul Ghafar Safi, adding that initial reports showed at least two dozen workers were killed.
About 85 people were at the construction site, including some 65 guards recruited from surrounding villages, Bidar said. He said the firefight lasted about two hours and the insurgents shot down at the camp from a nearby hill. The fighting also destroyed a number of construction vehicles.
"This was a brutal attack," Bidar said.
Abdullah Durani, head of the public works department of Paktia province, said the company was building an 18-mile stretch of road that was being funded by a NATO provincial reconstruction team.
The area is thought to be controlled largely by the Haqqani network, a fiercely independent branch of the Afghan Taliban and a major enemy of U.S. and NATO forces. The Al Qaeda-affiliated network, led by ailing Jalaluddin Haqqani and his son Sirajuddin, is based in neighboring Pakistan's lawless tribal areas.
"The Haqqani Taliban are active in that area," Safi said.
The insurgents declared the start of a spring offensive against NATO and the Afghan government last month. NATO has been expecting the Taliban to stage a series of spectacular and complex attacks, and the group has already carried out a number of them recently
On Wednesday, a suicide bomber crashed a car into a police bus in eastern Afghanistan, killing 14 people and wounding 16, the Interior Ministry said. Most of the casualties were police officers. The bus was traveling to a police academy in the city of Jalalabad city.
There was no claim of responsibility for that attack, but it matched the pattern of Taliban attacks against government workers and security forces.
The effectiveness of the Taliban's long-awaited spring campaign, code-named Badr after one of the Prophet Muhammad's decisive military victories, could affect the size of President Barack Obama's planned drawdown of U.S. troops in July. Gen. David Petraeus, the top U.S. and NATO commander in Afghanistan, has said the size of the withdrawal will depend on conditions on the ground.
The alliance has committed itself to handing over control of security in the country to Afghans by 2014.