Instagram model found unconscious on Mexican billionaire's yacht 'died by hanging,' coroner says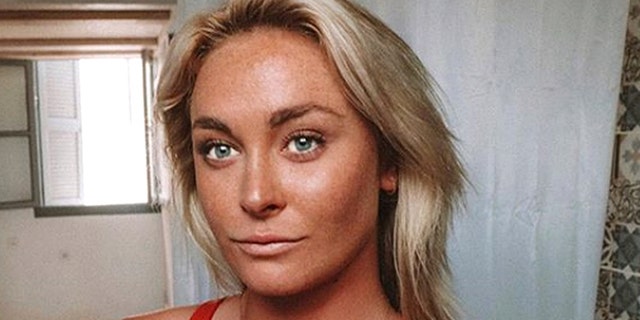 An Australian Instagram model who died after she was found unconscious on a Mexican billionaire's super yacht in Greece hanged herself, the Greek coroner's office said Monday.
The coroner told Britain's The Sunday Times that Sinead McNamara had killed herself using a thick rope. The 20-year-old model was found hanging from an upper deck on the Mayan Queen IV just before 2 a.m. Friday in the Greek port of Argostoli in Kefalonia.
A captain on a neighboring boat had discovered McNamara and yelled for help, news.com.au reported.
A doctor on the yacht, as well as other crewmembers, attempted to revive McNamara before authorities arrived at the scene. She died in the helicopter on the way to the hospital.
The coroner said McNamara was "unconscious, but not dead" when she was found on the 300-foot yacht owned by billionaire businessman Alberto Bailleres. The mining magnate was not on the $140 million yacht during the incident.
A toxicology test is being conducted. No suicide note was found at the scene.
INSTAGRAM MODEL FOUND DEAD ON MEXICAN BILLIONAIRE'S YACHT IN GREECE; MYSTERIOUS DEATH INVESTIGATED
Several details about McNamara's death remain unclear, including what led to her suicide. The model had been working on the yacht as a stewardess for the last four months and had worked her final shift before she was set to reunite with her mother and sister, news.com.au reported. She posted on Instagram days before her death saying she was excited to see her sister.
"Happy birthday to the most amazing big sister I could ever ask for, 5 days till I get to see you!! Excitement is an understatement," she wrote.
Earlier in the month, the model shared a cryptic post, writing: "My head is all over the shop today...take me back to this where my only worry was not cracking my skull open."
WORKING ON A SUPERYACHT IS A 'PRESSURE COOKER,' STAFFERS SAY
Authorities are also searching McNamara's text messages and reviewing security footage that captured her last moments.
The super yacht was initially ordered to remain at the port during the investigation into McNamara's death. Police allowed the yacht to sail on Sunday after all the crewmembers were interviewed by police.
McNamara's body is expected to return to her family in Australia on Tuesday.