Inside Putin's sinister spy-killing GRU unit that boasts nuclear suitcase bombs, helped bring down MH17 and plotted Novichok poisonings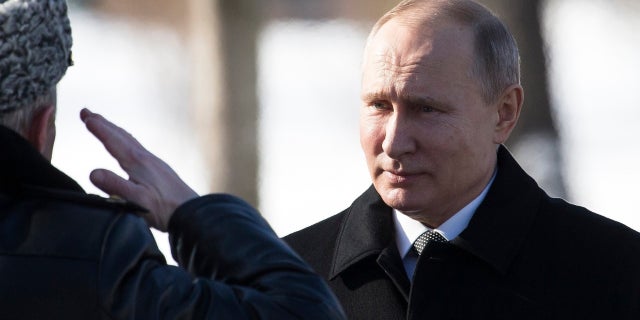 They have been accused of assassinating Russia's enemies on foreign soil and helping shoot down passenger jets filled with families.
Now the GRU, Vladimir Putin's not-so-secret military intelligence agency, has been roundly blamed for the nerve agent attack on former comrade Sergey Skripal in Salisbury.
Russian agents Alexander Petrov and Ruslan Boshirov were seen smiling on CCTV hours before the alleged hit on Sergei Skripal, himself an ex-GRU operative, and his daughter Yulia in March.
It is rumored the bureau, which recruits only the most patriotic young soldiers from poor backgrounds, has nuclear suitcase bombs stashed around the US and helped bring down MH17.
Not only are they trained to gather top secret information on its rivals, its agents have been accused of creating "death squads" to assassinate its enemies on foreign soil.
Here, we delve deeper into its murkiest operations, psychotic recruitment process and assassination attempts of the GRU.
The GRU, officially known as the Main Intelligence Directorate, is the arm of the Russian Defense Ministry tasked with gathering what some experts refer to as "battlefield intelligence".
It has long existed and worked alongside the KGB, which operated as the Soviet Union's main security agency until its breakup in 1991.
This story originally appeared on The Sun. Read more content from The Sun here.