Injured Road Rage Motorcyclist's Family Hires Celebrity Lawyer Gloria Allred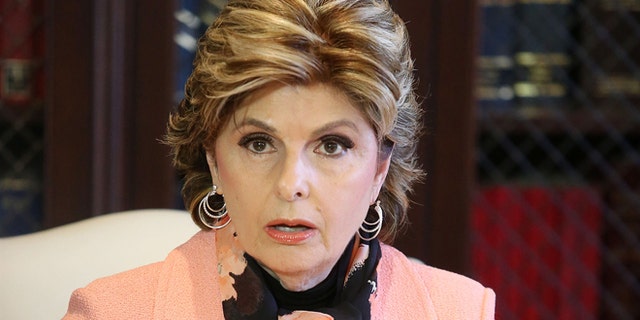 The motorcyclist injured in last Sunday's altercation between a group of bikers and a driver on Manhattan's West Side Highway will be represented by celebrity lawyer Gloria Allred in a potential case against the man who mowed him down.
The family of 32-year-old Edwin Mieses Jr., who broke both legs and suffered a spine injury that will leave him paralyzed, said in a statement that they hired the media-savvy Allred, who is best known for representing clients in trials against the likes of Michael Jackson, Arnold Schwarzenegger and former New York City mayoral candidate Anthony Wiener.
Mieses was injured when he and a group of bikers clashed with a black Range Rover driven by Alexian Lien, who sped away from the bikers and took down Mieses in his escape. Lien was eventually dragged from his car by the bikers and beaten.
The video of the incident has gone viral and generated a massive amount of media attention.
"There's no hope for his back," his wife Dayana Mieses told reporters outside of New York City's Roosevelt Hospital. "They crushed his spine. They broke it in two different places, so he will be forever, forever paralyzed."
Allred and Mieses' family have tried to paint him as an innocent victim and Lien's hasty move as a criminal act. On Wednesday night, a group of bikers rallied outside the hospital in solidarity for Mieses.
"We're not savages, we're not animals," said one rider. "We're just average people that love to ride."
Motorcyclists from various clubs around the country, however, have denounced the action by the bikers taking part in the beating of Lien.
"It has cast everyone on a motorcycle in a bad light," Luis "Pony" Segarra, a member of Latin Soldiers Motorcycle Association told Fox News Latino. "It's really unfortunate that this incident had to happen."
On Wednesday it was revealed the Mieses, who is from Lawrence, Mass., was arrested most recently on May 24 in Andover, Mass., and has had dozens of other violations. According to police and Massachusetts motor vehicle records, Mieses hasn't had a valid license or permit to drive in the state since 1999.
Follow us on twitter.com/foxnewslatino
Like us at facebook.com/foxnewslatino