After Road Rage Fracas, Motorcycle Clubs Combat Image Problem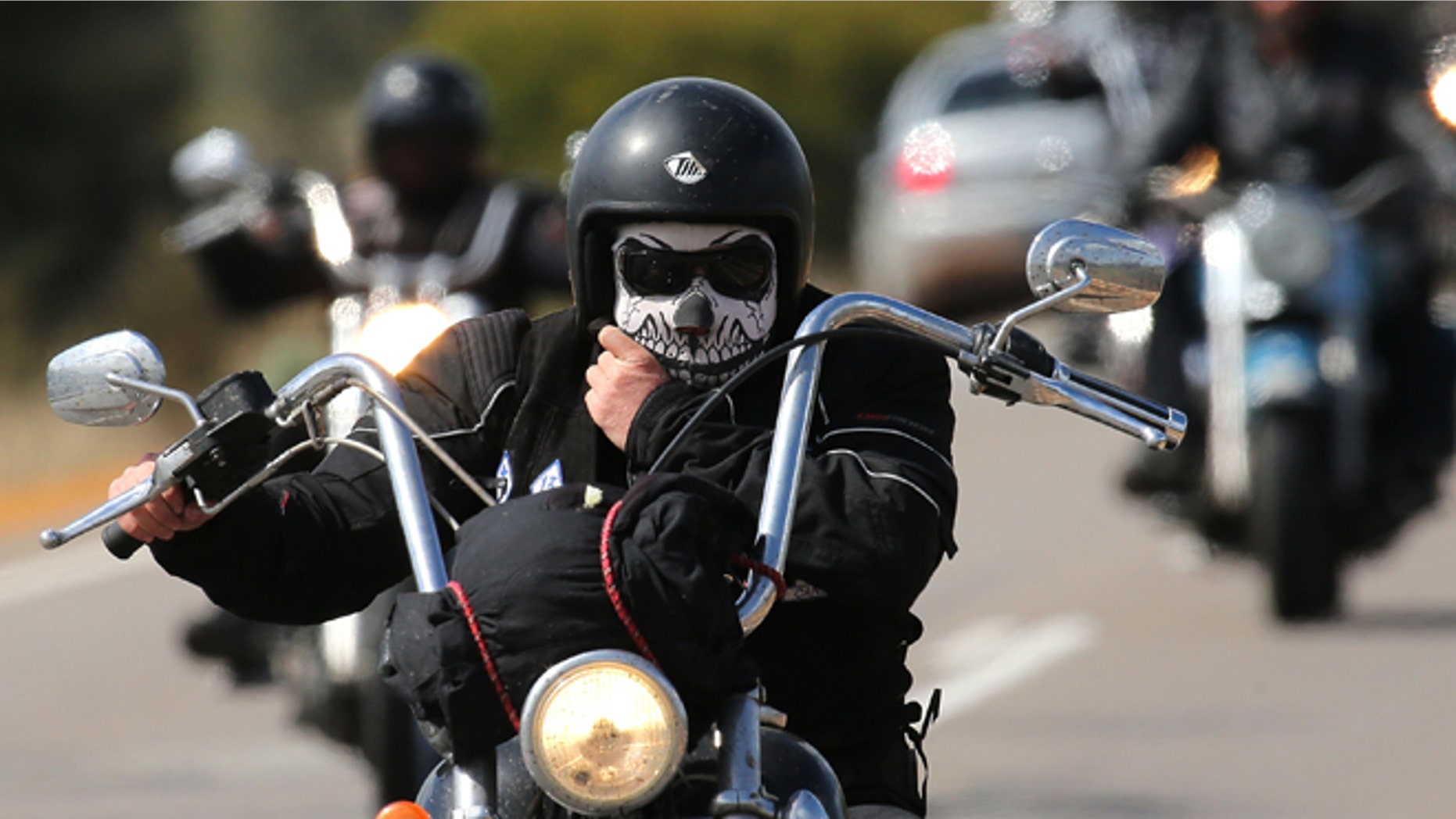 New York – As Alexian Lien recovers from Sunday's vicious beating by a throng of pissed-off bikers in New York City, motorcycle clubs around the nation are working to deflect the blame cast upon them in the wake of the Harlem violent encounter.
The bikers involved in the beating, during which Lien was ripped out of his black Range Rover after being chased by the motorcyclists angered after he bumped into their crew, were part of group called Hollywood Stuntz, which organizes rallies across the country and congregates en masse on roadways to perform stunts on their bikes.
This type of motorcycle group is a far cry from the motorcycle organizations run by veteran or minority groups or even the feared outlaw motorcycle clubs, or OMCs, like the Hells Angels, Pagans or Bandidos, said members of various Latino motorcycle organizations.
"Most clubs obey the law and do the right thing," John Ortega, a member of the Latin American Motorcycle Association's Queens Chapterm told Fox News Latino. "These guys were reckless. They didn't ride in any type of formation and were all over the road."
While Ortega and members of other motorcycle clubs like Florida's Latin Soldiers Motorcycle Association tried to downplay the violence surrounding the beating of Lien, to many in the U.S., the term motorcycle club dredges up frightening images of leather-clad, bearded, tattooed barbarians with a penchant for booze, dope and other peoples' wives.
This image has been firmly implanted in the American psyche since the late 1940s, when the first OMCs formed and was later reinforced during the Hells Angels terror spree throughout California in the 1960s, and subsequent investigations by the FBI into clubs like the Pagans in Philadelphia, the Bandidos in Texas and the Outlaws in Illinois.
"Outlaw motorcycle gangs are sophisticated organizations who utilize their affiliation with a motorcycle club as a conduit for criminal activity," according to a California Department of Justice report. "The nature of their activity is generally conspiratorial, and their goals are attained through use of violence and intimidation."
Both law enforcement officials and members of other motorcycle clubs would flatly deny that the Hollywood Stuntz group is anything close to an organized crime group, or any type of organized group for that matter. Rather, the name is just related to the rally that brought the riders into New York City last weekend.
As the case continues to unfurl, however, bike clubs across the country are keeping watch over themselves and the bad press their two-wheeled forms of transport are getting.
"It has cast everyone on a motorcycle in a bad light," Luis "Pony" Segarra, a member of Latin Soldiers Motorcycle Association told Fox News Latino. "It's really unfortunate that this incident had to happen."
Lien's wife, Rosalyn Ng, issued a statement, saying that they feared for their lives when the group of bikers surrounded the family's SUV and they had no choice but to speed away.
"Our fear for our lives was confirmed when the incident ended with the ruthless and brutal attack on my husband, me, and, most importantly, our 2-year-old child," Ng said. "We know in our hearts that we could not have done anything differently, and we believe that anyone faced with this sort of grave danger would have taken the same course of action in order to protect their family."
Ng also offered her family's sympathies to a rider that was injured in the incident, 32-year-old Edwin Mieses, who broke both legs and suffered a spine injury that his family says will leave him paralyzed.
According to police and Massachusetts motor vehicle records, Mieses hasn't had a valid license or permit to drive in the state since 1999. The Lawrence, Mass., native also never applied for a motorcycle license.
It isn't clear if he had been licensed in any other state. He was arrested most recently on May 24 in Andover, Mass., and has had dozens of other violations.
So far, district attorney's office in Manhattan has charged one rider, 28-year-old Christopher Cruz of Passaic, N.J., with unlawful imprisonment and reckless driving while authorities continue to search for key players in the incident.
Investigators and prosecutors, who held off charging another person, are tracking down and talking to dozens of helmet-clad motorcyclists seen in the video, which was posted online. The video shows only the chase and Lien's window getting smashed; the assault is not captured.
The Associated Press contributed to this report.