'Inflatable refugee' arrives on ship in Copenhagen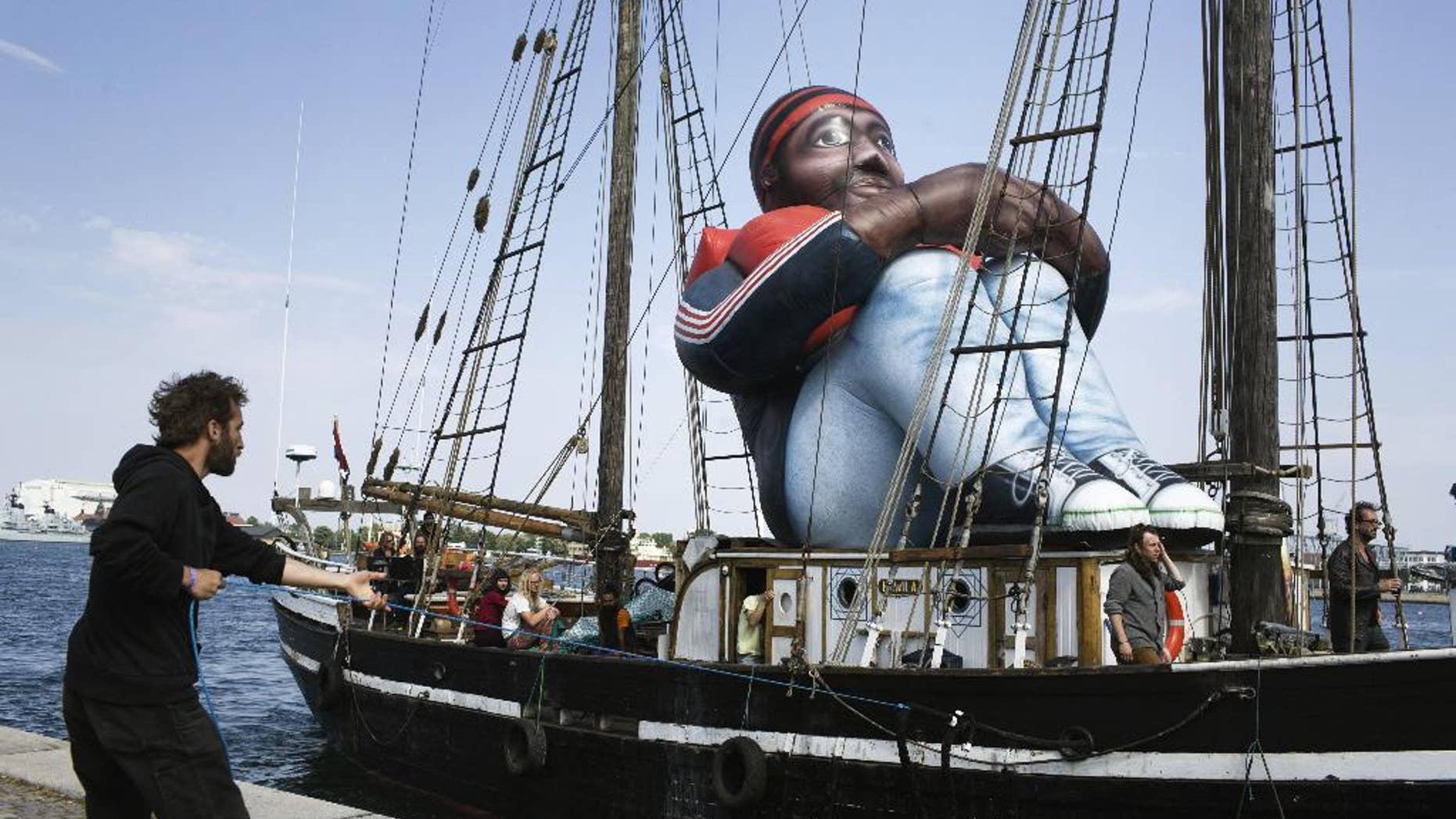 STOCKHOLM – A boat carrying a 6-meter-tall (20-foot-tall) inflatable figure of a refugee is likely to turn heads in Copenhagen's harbor this week.
The "inflatable refugee" is an artwork by Belgian artist collective Shellekens and Peleman, depicting a life-vest wearing refugee clutching his knees on the deck of the wooden boat.
After previous stops in Sweden and Italy, it arrived in Copenhagen on Monday and is set to tour the capital's harbor on Tuesday.
The creators say the artwork is a "symbol of the dehumanization of the refugee and the current refugee crisis happening in the world."
Denmark's center-right government adopted some of the toughest policies on asylum-seekers in western Europe last year, including requiring them to hand over valuables worth more than 10,000 kroner ($1,500) to pay for their upkeep.