Indonesian villagers kill rare tiger after believing it was a shapeshifter, conservation officials say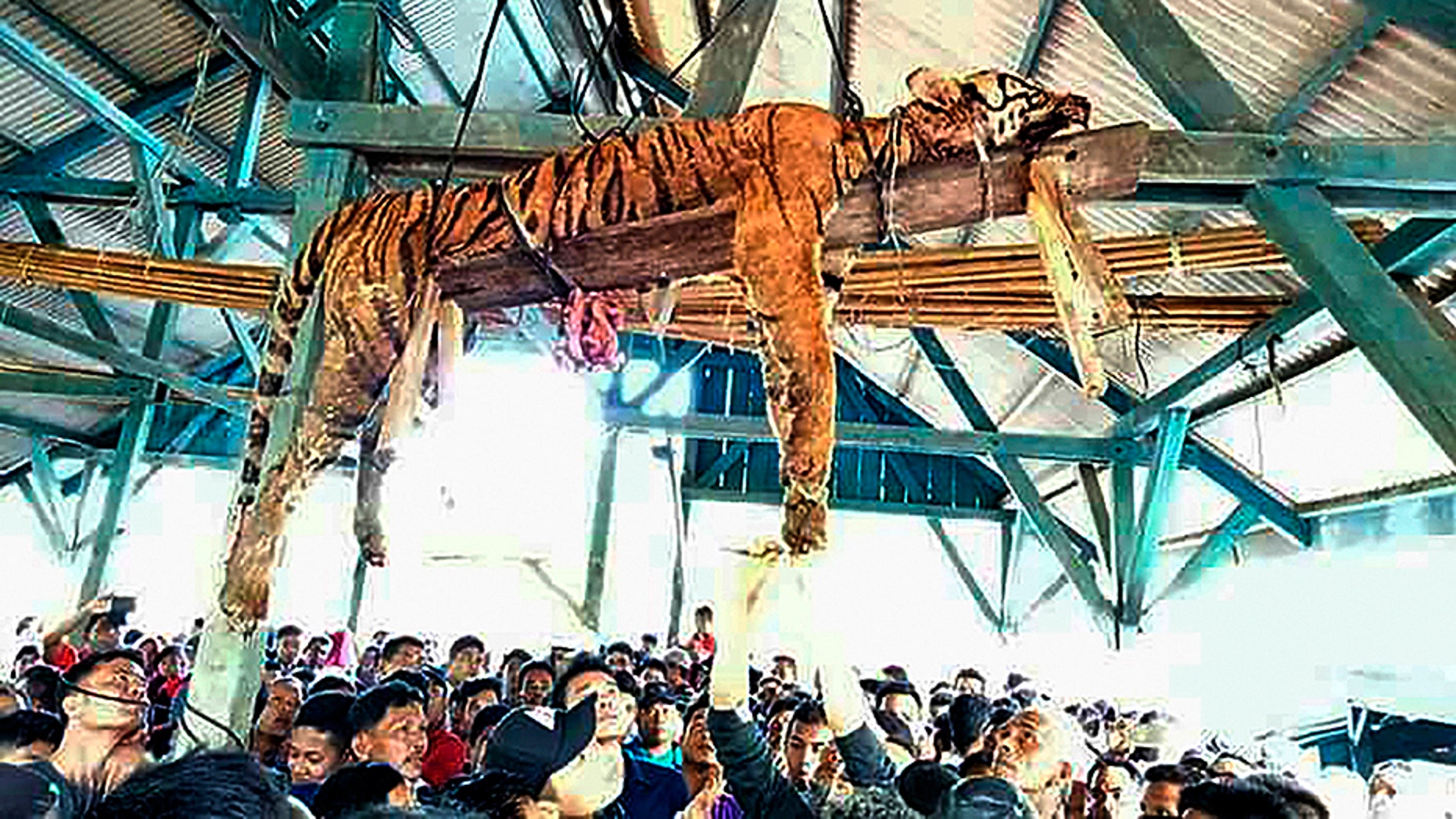 Remote Indonesian villagers who were becoming increasingly fearful that a shapeshifter was hiding out in their community killed and disemboweled a rare Sumatran tiger on Sunday because they thought it harnessed supernatural powers, conservation officials say.
The bloodied carcass of the critically endangered big cat was photographed Sunday hanging from beams covering a public gathering space in Hatupangan in north Sumatra.
"Unfortunately they would not listen. They insisted on killing the tiger," Hotmauli Sianturi, the regional head of Indonesia's Natural Resources Conservation Agency, told Sky News. "After killing the animal, the locals hung up its body for display. It's very regrettable."
Authorities investigating the killing have discovered that the tiger is missing canine teeth, claws and skin off its face and tail – all body parts that can be used in medicine or sold in the black market, according to Reuters.
Activists said the tiger had been prowling in the area for more than a month and injured one person before it was tracked down and executed, the news agency added.
"The tiger was sleeping under a resident's stilt house when the people struck him repeatedly in the abdomen with a spear," Lion Muslim Nasution, an official in the Batang Natal subdistrict– where the village is located – told the Jakarta Post.
MEXICAN OFFICIALS FIND TIGER CUB IN MAIL PACKAGE
The attack on Sunday reportedly left two villagers seriously injured and happened despite repeated warnings from conservation officials to leave the tiger alone.
Nasution said the locals were aware of the tiger's endangered status but were overcome by rumors and fears that a shapeshifter was lurking in the village.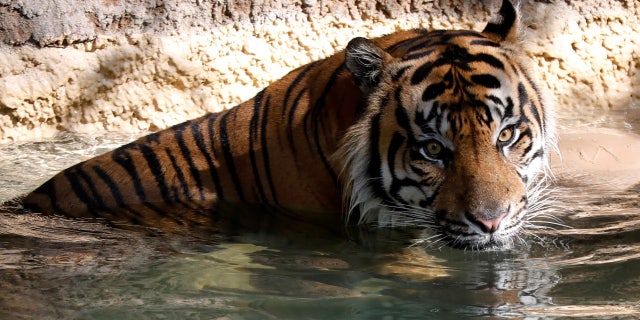 It was not immediately clear why the villagers believed the tiger was anything more than an animal. Only around 400 of the big cats are estimated to be left in the wild, according to the World Wildlife Fund.
"In Indonesia, anyone caught hunting tigers could face jail time and steep fines," the organization says in a section of its website devoted to the animal. "But despite increased efforts in tiger conservation—including strengthening law enforcement and anti-poaching capacity—a substantial market remains in Sumatra and the rest of Asia for tiger parts and products."
REMARKABLE VIDEO SHOWS TIGER AND BEAR LOCKED IN FEROCIOUS FIGHT
Sianturi was quoted by Reuters as saying that officials will "prove that its body parts are being traded.
"We explained to the villagers that the tiger is an endangered animal," she said, noting that conservation officials had set up a trap for it, "but they didn't like our way of handling this situation."
Police in the leafy Southeast Asian country have found a number of other killed animals in recent months following conflicts with farmers and plantation workers, Reuters reported.
On Borneo, officers have arrested at least two people for two separate incidents in which orangutans were decapitated and shot more than 130 times with an air rifle.