Indonesian Muslim hard-liners hold anti-communist protest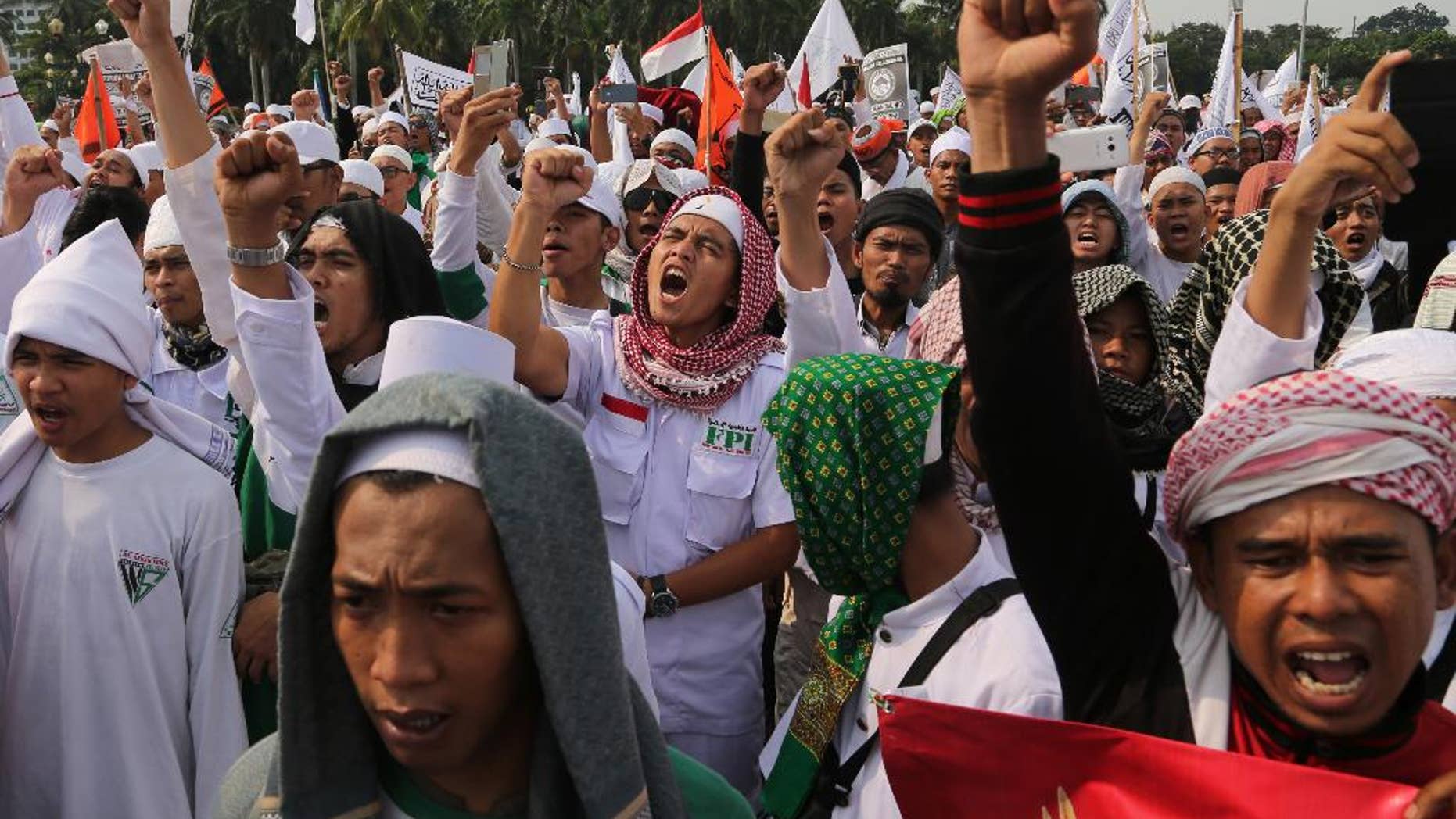 JAKARTA, Indonesia – About a thousand Muslims have marched in Indonesia's capital to denounce a government plan for an investigation into anti-communist massacres in 1965, saying it will help revive communism.
The protesters, organized by hard-line Islamic groups, rallied Friday outside the tightly guarded presidential palace, in a sign of the deep divisions in Indonesia over what rights groups say was one of the worst atrocities of the last century.
The demonstrators shouted "Down with the PKI," referring to the outlawed Indonesian Communist Party, and called on President Joko "Jokowi" Widodo to stop his support for the investigation into the massacres.
Researchers estimate that the military and religious groups killed half a million people in the attacks on suspected communists and their sympathizers.