Indonesia lifts travel ban for foreign journalists to Papua, releases 5 political prisoners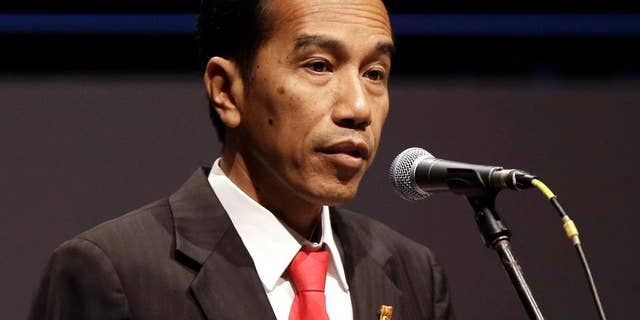 MERAUKE, Indonesia – Indonesia's president has announced the lifting of a travel ban for foreign journalists to the country's easternmost Papua province and freed five Papuan political prisoners following their appeal for clemency.
President Joko "Jokowi" Widodo announced the lifting of the ban Sunday during his three-day visit to the province. A low-level insurgency for an independent Papua has persisted since the region was transferred from Dutch to Indonesian rule in 1963.
On Saturday, Jokowi released five Papuan political prisoners who were serving jail sentences ranging from 19 years to life for an attack on a military arsenal in 2003 that killed two army soldiers.
For years, Indonesia's government has restricted visits to Papua by human rights workers and journalists, and pro-independence activists have been given prison terms for expressing their views.