India's central bank hikes rates to stop rupee slide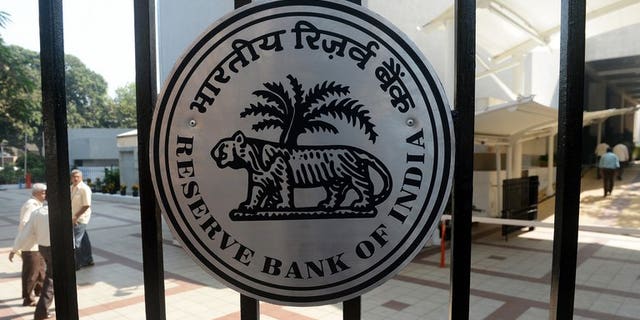 MUMBAI (AFP) – India's central bank hiked two interest rates late Monday to support the ailing rupee in a move that could slow the recovery of Asia's third-largest economy.
The rupee has been the worst performing major Asian currency this financial year on expectations of a rollback in US monetary stimulus that has spurred investor flows to emerging markets, and a sharply weaker domestic economy.
The Reserve Bank of India warned in a statement it would "continue to closely monitor" financial markets "and will take such other measures as may be necessary" to ensure "macroeconomic stability".
The bank announced it was raising the marginal standing rate used to lend to commercial banks when there is a shortage of funds in the market. It also raised the bank rate at which it lends to commercial banks in a sign deposit rates should be increased.
Both the marginal standing rate and the bank rate were increased by a hefty two percentages points to 10.25 percent from 8.25 percent.
But the central bank left unchanged at 7.25 percent its benchmark repurchase rate at which it lends to commercial banks against securities.
The rate hikes are aimed at making it more attractive for investors to hold the rupee but will disappoint business which has been clamouring for lower rates to boost economic activity by making borrowing costs cheaper.
India's economy grew at five percent last year, the slowest pace in a decade, and a string of recent gloomy economic numbers point to further economic weakness this year.
The bank's move came on the heels of other steps taken by authorities last week to curb speculative trading in the currency after it hit a lifetime low of 61.21 rupees to the dollar early last week.
In addition, the government plans to sell 120 billion rupees ($2 billion) of government bonds that will syphon cash from the economy and make funds scarcer.
The monetary tightening signals a reversal of the bank's loosening stance since the start of the year in which it cut rates three times to help stimulate growth.
Monday's announcement came as the currency slipped a third of a rupee against the dollar to reach 59.89, approaching its record low, and official data showed inflation edged higher to hit a three-month high in June of 4.86 percent.
The developments had already dampened business hopes for rate cuts to spur the weak economy.
"The 11 percent depreciation of the currency since early May means the chance of the bank cutting interest rates at its next meeting July 30 is close to zero," Credit Suisse economist Robert Prior-Wandesforde said earlier Monday.
"In fact, there is probably a higher risk of hikes than cuts right now," he added.
The announcement of the bank's measures came after talks between Prime Minister Manmohan Singh and Finance Minister P. Chidambaram and monetary authorities.
Aside from the effects of the weak economy, the rupee has been dragged down by a record current account deficit, the broadest measure of international trade. The deficit stems mainly from huge oil and gold imports and weak exports.