Indian, S. Korea grand prix under threat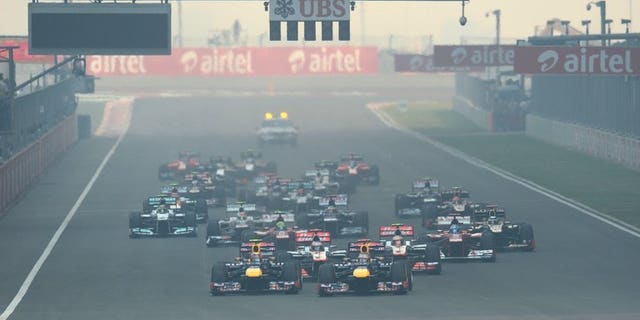 BUDAPEST (AFP) – Political and financial issues could threaten next year's Indian and South Korean grand prix, as Formula One paymaster Bernie Ecclestone looks to add new races in the United States, Russia and Austria.
Ecclestone expressed doubts about both countries hosting races in 2014 at a confidential briefing for team principals in the paddock during last weekend's Hungarian Grand Prix.
"I'm juggling a lot of balls," he reportedly said.
Formula One is looking to add up to three races to its calendar in 2014 with Black Sea resort and Winter Olympics' host city Sochi set to become the first Russian venue on the circuit.
There is a return to Austria where Spielberg will host a race while New Jersey in the United States is also set to be on the calendar.
South Korea is seen as a logical move to be left off the list, as the Yeongam circuit south of Seoul has lost money since it first hosted Formula One in 2010, and local authorities are unwilling to cover losses.
India first staged F1 in 2011 at a privately financed circuit at Greater Noida near the capital, New Delhi, but has struggled to find a widespread following.
The Indian government, meanwhile, is keen on taxing drivers during their time in the country as a proportion of their earnings rather than profit.
Ecclestone is said to have agreed to pay a flat-rate sum for this year's race to meet government demands but is seen as unlikely to comply in 2014 given the other candidates to host races.