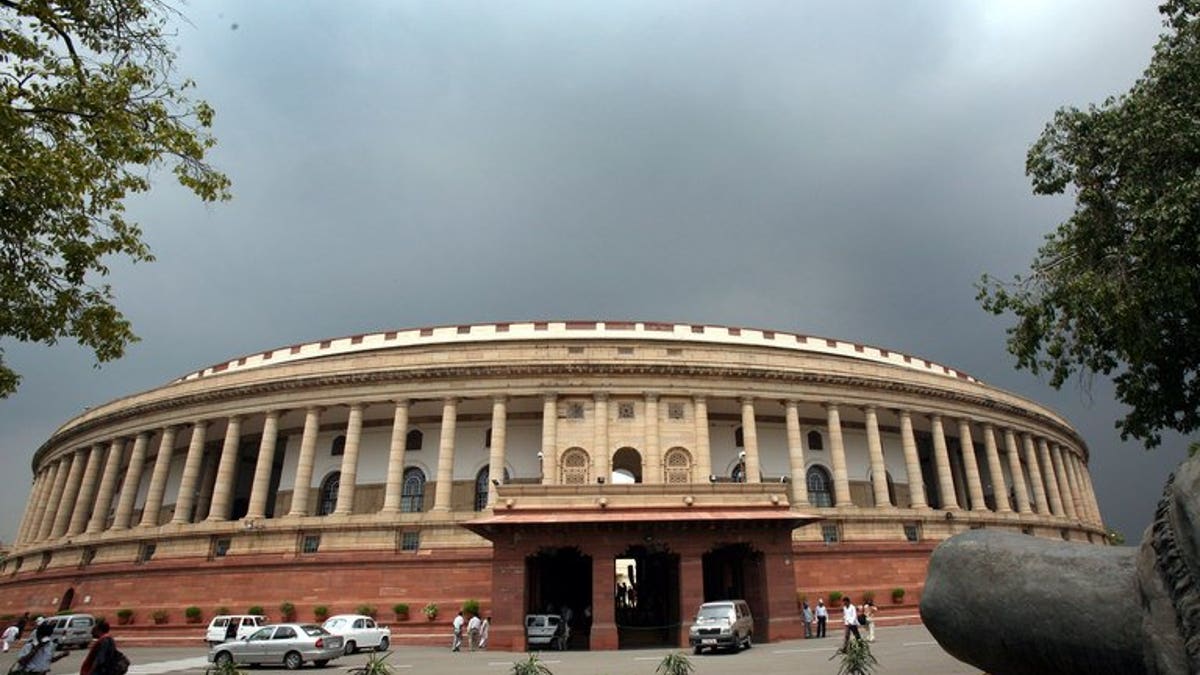 NEW DELHI (AFP) – A furious speaker of India's upper house of parliament accused lawmakers Tuesday of behaving like a "federation of anarchists" after more unruly behaviour which has paralysed decision-making in recent years.
The current parliament, which was elected in 2009, is on course to be one of the least productive in post-independence Indian history with shouting, jeering and protests frequently forcing adjournments.
The latest session, which began on August 5, has also been severely disrupted with the government unable to pass any major legislation ahead of elections next year due to protests from opposition parties.
"Every single rule in the rule book, every single etiquette is being violated in this house!" the exasperated speaker of the upper house, Hamid Ansari, shouted above the din on Tuesday.
"If the honourable members wish this house to become a federation of anarchists then it is a different matter, because there is no order!"
His outburst led to criticism from the main opposition Bharatiya Janata Party (BJP) and the government, both of which asked him to retract the remark, but it gained sympathy among many on Twitter.
"This is not the way to raise things," BJP leader Arun Jaitley said afterwards, accusing Ansari of over-reacting.
"To describe the whole house as a federation of anarchists may not be fair and I urge you to reconsider it," he said.
The monsoon session ends on August 30.