Indian business giant Tata Sons removes chairman Mistry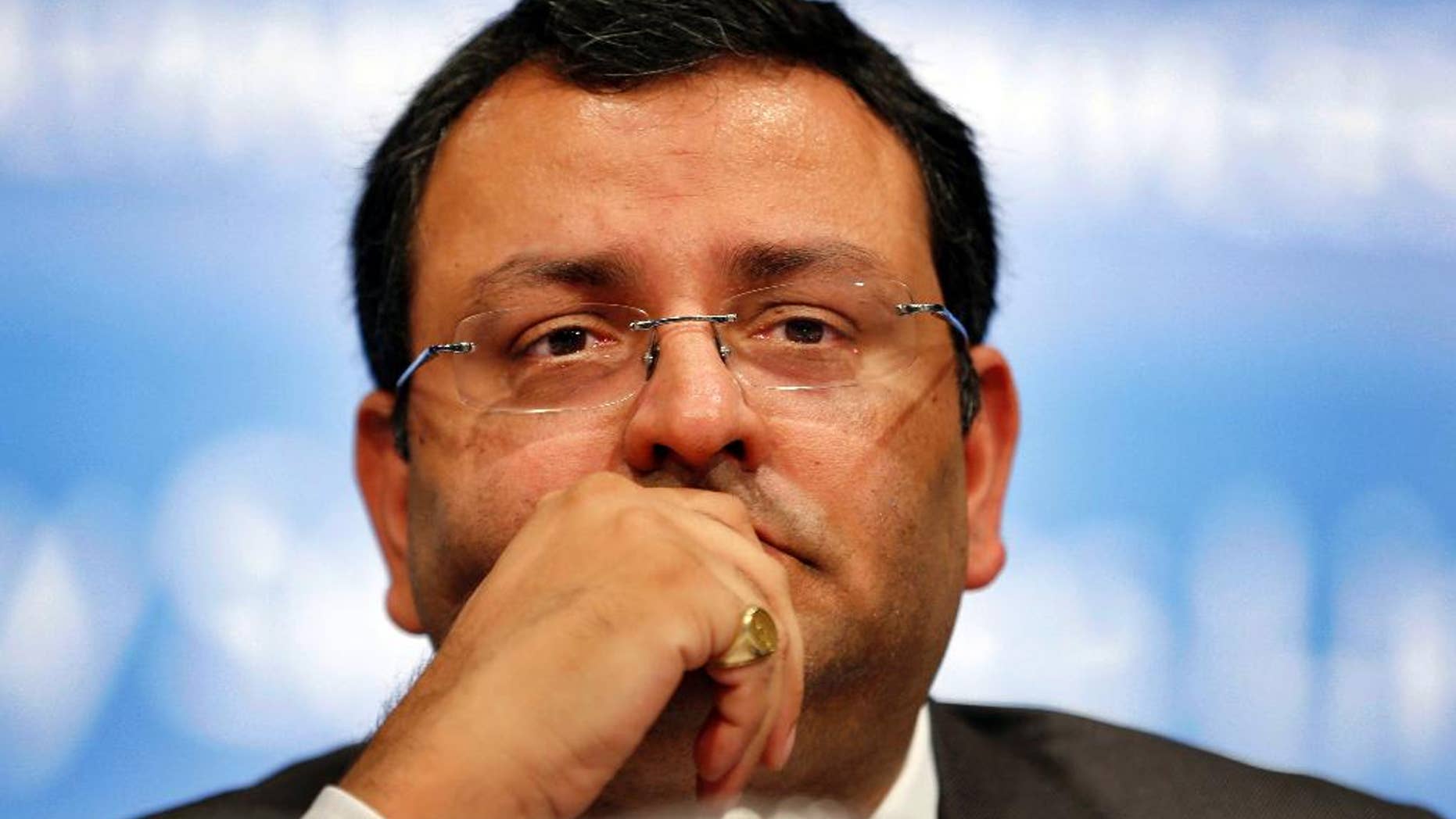 NEW DELHI – The board of directors of Tata Sons has removed Cyrus P. Mistry as chairman of the giant Indian conglomerate.
The board on Monday named former group chief Ratan Tata as interim chairman and set up a panel to choose a new chairman.
Tata Sons owns the Jaguar and Land Rover brands, as well as Tetley Tea. It is one of India's oldest industrial houses and comprises over 100 companies, including Tata Steel, Tata Motors, Tata Power and the IT giant, Tata Consultancy Services.
The company did not give any reasons for Mistry's surprise removal.
Growth in Tata Sons, India's largest business group, has slowed in recent years, with turnover falling to $103 billion last fiscal year from $108 billion the previous year.