Indian army says it killed 12 militants in Kashmir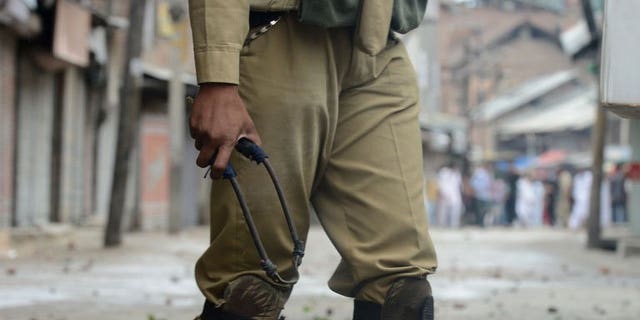 SRINAGAR (AFP) – The Indian army said Friday it had killed 12 suspected militants in Kashmir in a forested area along the de facto border that divides the territory between India and Pakistan.
Five rebels were killed during a fierce gun battle with the army on Thursday in Hafrada forests, 100 kilometres (60 miles) from Srinagar, the main city of Indian Kashmir.
"The operation was launched on specific intelligence about the presence of a group of terrorists," an officer told AFP, asking not to be named.
Further operations beginning on Monday saw another seven men killed around the border, known as the Line of Control, army general Gurmit Singh told reporters.
Singh said the militants belonged to Pakistan based Jaish-e-Mohammad and Lashkar-e-Taiba groups.
About a dozen militant groups have been fighting Indian forces in Kashmir since 1989 seeking independence for the region or a merger with Pakistan.
The violence has declined during the last decade but the fighting has left tens of thousands of people, mostly civilians dead.