India students invent electrified lingerie in hopes to prevent rape attacks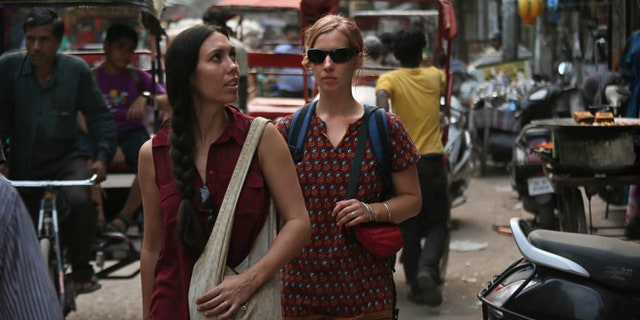 A group of Indian engineering students have created electrified lingerie in hopes of protecting women from rape attacks inside the country.
The lingerie, called Society Harnessing Equipment, shocks anyone who touches the outside of the bra, while the women wearing it are protected by an inner polymer lining, The Daily Express reports.
"A person trying to molest a girl will get the shock of his life the moment pressure sensors get activated," said co-inventor Manisha Mohan, a student at SRM University.
The students who invented the lingerie say the bra is capable of sending out 3,800kV shock waves, and it can also alert police to the location that the victim is being attacked, The Daily Express reports.
Violence against women, and the huge publicity generated by recent attacks, is threatening India's $17.7 billion tourism industry.
A new study shows tourism has plunged, especially among women, since a 23-year-old Indian student was raped on a New Delhi bus and later died from her injuries — a case that garnered worldwide publicity. The government denies any fall off in tourism.
Concerns only grew after the reported gang rape of a Swiss woman in central India last month and after a British woman jumped out of her hotel room window fearing the manager was trying to break into her room to sexually assault her. That incident happened in Agra, home to the Taj Mahal, one of India's chief tourist attractions.
Foreign tourist arrivals have dropped 25 percent since the December gang rape in New Delhi, and the number of female travelers fell by 35 percent, according to the study by the New Delhi-based Associated Chambers of Commerce and Industry. The study, which surveyed 1,200 tour operators across the country, indicated that "concerns about the safety of female travelers" have changed tourists' plans. Instead, they are going to countries perceived to be safer, including Thailand, Vietnam and the Philippines.
Tourism Minister K. Chiranjeevi disputed the survey Wednesday, saying that foreign tourist arrivals into India in January and February grew by 2.1 percent.
Click for more from The Daily Express.
The Associated Press contributed to this report.