India police release sketches of temple bomb suspect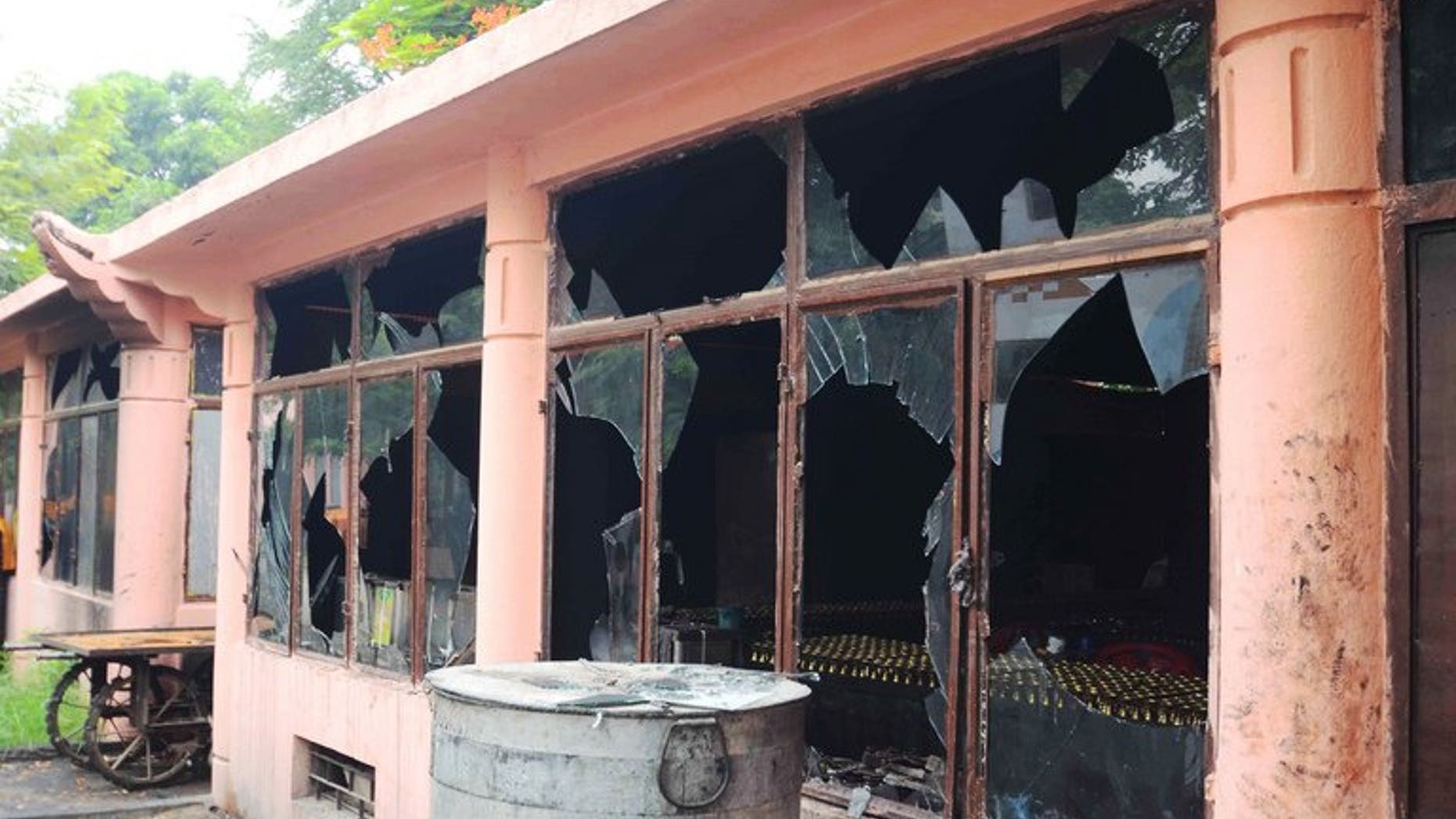 PATNA, India / Bihar (AFP) – Indian police investigating bomb blasts at one of Buddhism's holiest sites released sketches of a suspect on Tuesday and offered a reward for information about the attacks.
Ten small devices exploded on July 7 in the Bodh Gaya temple complex in the eastern state of Bihar, wounding two monks, while three others were defused at the historic shrine.
The National Investigation Agency released two sketches of a man suspected of planting the bombs at the complex, a UNESCO World Heritage site, which was not badly damaged in the blasts.
One sketch showed the suspect wearing a mask, while the second showed a clean-shaven face. The suspect was "wearing the dress of a Buddhist monk", the agency said on its website.
It also announced a reward of one million rupees ($16,900) for information leading to the arrest of the bombers.
Police studied CCTV footage of the complex immediately after the early morning attacks and arrested a man for questioning, but no charges were laid.
No one has claimed responsibility for the attacks. But police say they had received intelligence that Islamic militants could target the site as revenge for Buddhist violence against Muslims in neighbouring Myanmar.
Along with temples, dozens of monasteries housing monks from around the world dot the Bodh Gaya complex, which is said to be the site where the Buddha reached enlightenment in 531 BC.
The centrepiece of the complex is the site of the holy Bodhi tree, under which Buddha is said to have meditated. A sapling of the original tree was undamaged in the attacks.
The complex, 110 kilometres (69 miles) south of Patna, contains one of the earliest Buddhist temples still standing in India.
Buddhists are rarely targeted in India but there have been tensions in the wider region recently following clashes between Buddhists and Muslims in Myanmar, Sri Lanka and Bangladesh.
In neighbouring Nepal, dozens of police have been mobilised to guard the country's famed Buddhist temple complex as a precaution after the India attacks.
Police have doubled to 70 the number of security officers guarding the Lumbini temple complex, 250 kilometres (150 miles) southwest of the capital Kathmandu, local police official Surendra Bahadur Shah told AFP.
Thousands of pilgrims visit Lumbini each year to pay homage to the Buddha, who is said to have been born in the temple gardens in 623 BC.