India police hunt for suspects in rape, murder of 3 sisters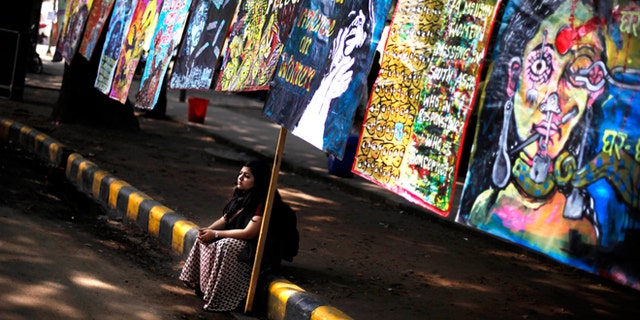 Police in India say they have launched a manhunt for men suspected in the rape and killing of three sisters, ages 5 to 11, in the latest case of sexual violence to grip the nation.
Police Officer Javed Ahmed said Thursday that the sisters' bodies were found in a village well in Maharashtra state on Feb. 14 after they had disappeared from school, NDTV.com reported. The area is more than 630 miles south of New Delhi, the capital.
[pullquote]
The mother, who reportedly lost her husband four years ago, called for the death penalty for the culprits.
"There is no point in leaving the culprits alive. They should be arrested and hanged in front of people for this heinous crime," the woman told NDTV.com.
Enraged villagers blocked a national highway passing through the area for several hours Wednesday demanding justice.
The fatal gang rape of a young woman in a moving bus in New Delhi on Dec. 16 set off nationwide protests about India's treatment of women. Five men are being tried on rape and murder charges.