India nears $15 bln purchase of 126 Rafale fighter jets, possible first foreign sale by France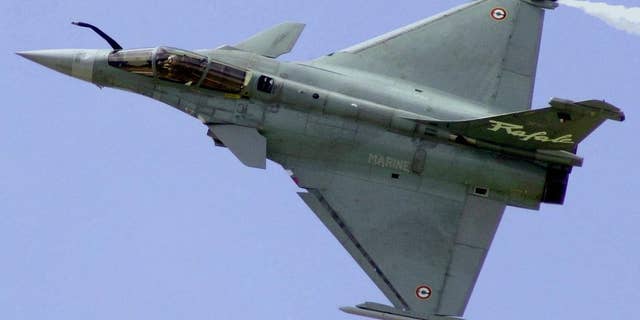 NEW DELHI – An Indian defense spokesman says India is close to finalizing a deal to buy 126 Rafale fighter planes for about 12 billion euros ($15 billion). It would be France's first foreign sale of the combat-tested planes.
France and French manufacturer Dassault Aviation have been trying for years to sell the jets abroad.
French Defense Minister Jean-Yves Le Drian is currently visiting India.
Defense spokesman Sitanshu Kar said Tuesday that Indian defense minister Manohar Parrikar met his french counterpart Monday.
Kar said the two ministers discussed all defense issues between their two countries and decided to resolve all outstanding issues, including Rafale, quickly.
A French defense official, who was not authorized to discuss the matter publicly, also confirmed that the two defense ministers agreed to accelerate negotiations.