India court asks govt to respond to Italian marine's plea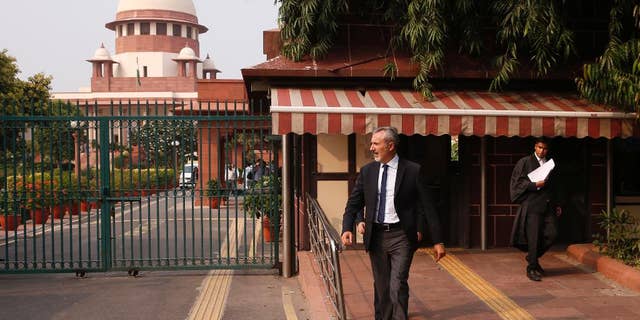 NEW DELHI – India's top court has directed the government to respond to an Italian marine's plea to continue to stay in Italy during arbitration over the 2012 fatal shootings of two Indian fishermen in which he and a fellow marine are implicated.
The government's legal representative told the court Tuesday that it had no objection to Massimiliano Latorre's request to remain in Italy pending the decision of the arbitration court in The Hague, Netherlands.
The Supreme Court said the government must file its response by Sept. 28.
Latorre has been in Italy since 2014 for medical treatment after suffering a stroke in India.
India has accused Latorre and Salvatore Girone of killing the two fishermen in Indian waters while they were assigned to anti-piracy duties aboard an Italian commercial ship.