Incestuous father-daughter couple angry that Spanish authorities have taken their child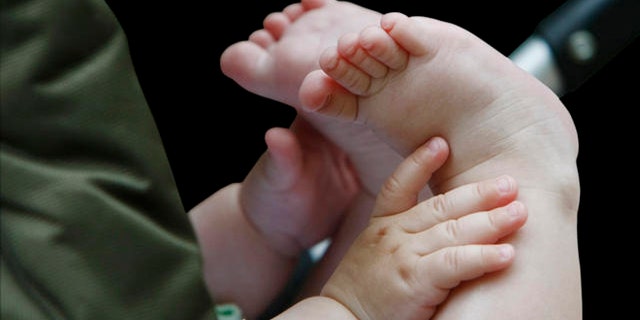 An unusual Spanish couple is fighting to regain custody of their child after social services took the newborn away for one very particular reason: the parents are in an incestuous relationship.
The father-and-daughter couple from Majorca say that they are victims and that authorities have removed the baby because of their own moral judgments.
"They tell you that this relationship is not good for the baby. They told us it is immoral and that what we have done is wrong, although on paper they put something else because legally they cannot say they are taking the girl away because it is an immoral relationship," said the father of the newborn, identified only as Cris, according to the Telegraph.
While incest is not illegal in Spain, Majorcan authorities said that they did not permit the couple to take the baby home due to fears for the child's wellbeing.
"If there is no risk to the child, the relationship between the parents is irrelevant. Incest is not a crime in Spain and is not considered a cause of danger or risk toward the child," a spokesperson for the IMAS Majorca social services department said.
The spokesperson added that sexual abuse allegations have been leveled against the father by his ex-wife, the mother of the 18-year-old woman named Sara involved in the incestuous relationship and four other younger children.
Cris, however, argued that his ex-wife is just jealous and that the father-daughter sexual relationship is natural and not forced.
"Our relationship started like they all do, with flirting, getting along and then trust," Cris told the Local. "And everything was going very well until people found out about it."
He added: "We may be father and daughter but she has never seen me as a parent because I am much more like a friend than a father figure."
Sara became pregnant at the age of 17, which is past the age of sexual consent in Spain, but the relationship could be considered a crime when an adult "uses deceit or abuse of a recognized position of trust, authority or influence" to have sex with someone who is not yet 18.
The new mother said that social services gave her two options when she was pregnant: she could either give the baby up for adoption or care for it herself in a center.
"When I got pregnant, I knew I wanted to keep it," she said. "I have always wanted to be a mother."
Like us on Facebook
Follow us on Twitter & Instagram