In Strasbourg, Pope to lay out principles on hot EU issues like immigration, unemployment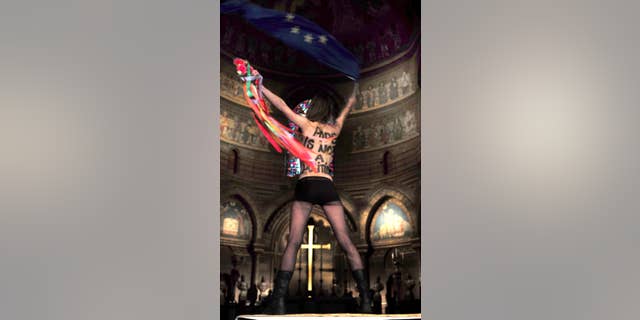 STRASBOURG, France – Pope Francis is set to deliver his first major speech on Europe, focusing on complex continental issues such as joblessness and immigration.
The pontiff's whirlwind, four-hour visit Tuesday to the European Parliament and the Council of Europe, Europe's main human rights body, in Strasbourg is shaping up as more a secular stop than a liturgical layover.
Aides say the pontiff will address topics including unemployment and immigration, two hot-button issues in Europe.
To the disgruntlement of some locals, he won't visit Strasbourg's famed cathedral.
Some left-leaning lawmakers argue he has no place visiting secular European institutions.
Francis' trip is the first by a pope to Strasbourg since John Paul II visited in 1988. That was a very different Europe — before the Berlin Wall fell.