In rare public rebuke, ECB chief Draghi dismisses monetary policy advice from IMF head Lagarde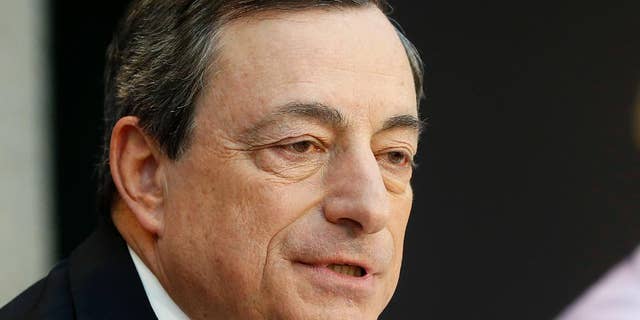 FRANKFURT, Germany – Two of the world's leading financial decision-makers appear at loggerheads as the European Central Bank's president publicly rejected advice by International Monetary Fund chief Christine Lagarde.
Mario Draghi said Thursday the IMF has become overzealous in providing monetary policy guidance and probably wouldn't have dared to lecture the U.S. Federal Reserve in the same way just before its rate-setting meeting.
Draghi broadly grinned as he took a question on Lagarde's comments, causing laughter during the press conference following the ECB's decision to leave rates unchanged and provide no further stimulus.
Draghi said: "the IMF has been of recent extremely generous in its suggestions on what we should do or not do" but added the ECB's views "are in essence different."
Lagarde on Wednesday urged the ECB to ease monetary policy.