In coffin covered in petals and surrounded by swaying soldiers, Turkey's Demirel laid to rest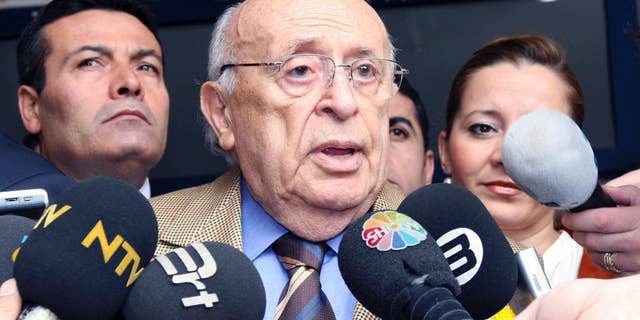 ANKARA, Turkey – Long-serving Turkish politician Suleyman Demirel is being laid to rest in a rose-scented ceremony in Ankara.
The 90-year-old Demirel died early Wednesday morning following a decades-long career at the top of Turkish politics.
He was a consummate politician, surviving two coups, slogging through years of political instability and serving a total of seven terms as prime minister before rising to the presidency.
Demirel's coffin was towed through the street escorted by columns of blue-uniformed soldiers who swayed as they marched.
The rose petals laid on his flag-draped coffin and the rosewater sprayed onto the street in front of his cortege were reminders of his home province of Isparta, famous for its roses.
A ceremony at Ankara's Kocatepe Mosque is due later Friday.