'Important' spy swapped for Cuban Five provided U.S. false intelligence, former mole alleges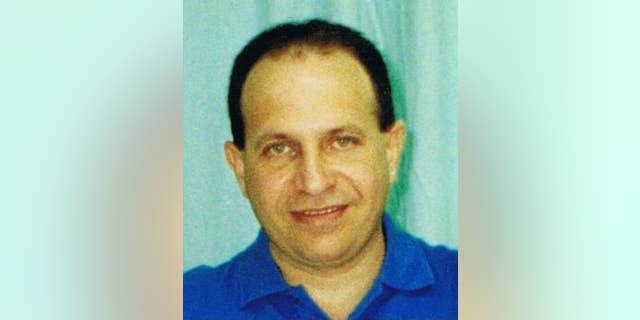 NEWYou can now listen to Fox News articles!
In what is becoming more and more like a John le Carré novel, the shadowy world of espionage between the United States and Cuba is coming to light in the wake of the historic prisoner swap between the nations about two weeks ago.
At the center of the swap is the purported spy whom President Barack Obama labeled "one of the most important intelligence agents that the United States has ever had in Cuba." While there has been a slew of speculation over who this super spook is, Washington and Havana have both been remained mum on any more details about who this person.
Evidence compiled from insiders from the scant information handed out by the White House, however, appears to point former Cuban Interior Ministry Lt. Rolando Sarraff - jailed since his arrest in 1995 - who has disappeared from the Havana prison where he was being held and his family members say they've neither heard from him nor been told about his whereabouts.
An alleged former U.S. intelligence asset, however, claims that the silence over Sarraff by the U.S. is because he was playing the CIA by feeding them false information as part of a Cuban scheme to disrupt U.S. intelligence.
"They were acting on behalf of Fidel Castro," Bill Gaede, an Argentinian engineer who says he carried information to the CIA from Sarraff and other Cuban intelligence officers, told the Miami Herald. "They weren't genuine. They were full of caca."
Gaede goes on to claim that both the CIA and the FBI knew from the start that Sarraff was a fake – or a "dangle" in spy talk – and that labeling him now as a valuable agent is just a political ploy to make the prisoner swap with Cuba more easily digestible for conservative lawmakers in the U.S.
This argument by Gaede, however, has been contested by another member of the spy ring — José Cohen, also a former lieutenant in the Cuban Interior Ministry – who says that Gaede is in cahoots with the Cuban government and only looking to discredit the U.S. media.
"Bill Gaede is not a [credible] source. He was an enemy of the United States. He's at Cuba's service," Cohen, now living in Miami-Dade County, told the Herald. "I think what Bill is looking for is publicity. ... He's mocking the press, he's mocking the government."
Gaede, who resides in Germany, was deported from the U.S. after serving three years in prison. He had been working for Cuban intelligence agents when he flipped and began working for the FBI and CIA, giving them secrets from his U.S. employer, the computer-chip manufacturer AMD. When his company found out, he was fired – so he fled to South America and sold secret information to Iran and China. When he returned to the U.S. he was charged and convicted.
Sarraff, Gaede and Cohen were all members of a group that passed secrets – true or not – to Washington during the mid-1990s before it dissolved after two years. What's still uncertain is what those secrets were, if they actually provided any useful – or truthful – intelligence and if the CIA and FBI thought the information was real or just a ruse by the Castro government.
"Here they are in the heart of the Interior Ministry, they are worth more than a general because they are into the day-to-day details that are important to us, and they don't send anything that is earth-shattering to make their case," an FBI agent told the Herald. They send us 'love letters,' philosophical garbage about their about-face. Some of the information is good, but it just raises more suspicions. It's like Fidel Castro is setting a trap for us."