Immigration Officials Can Be Sued, Judge Says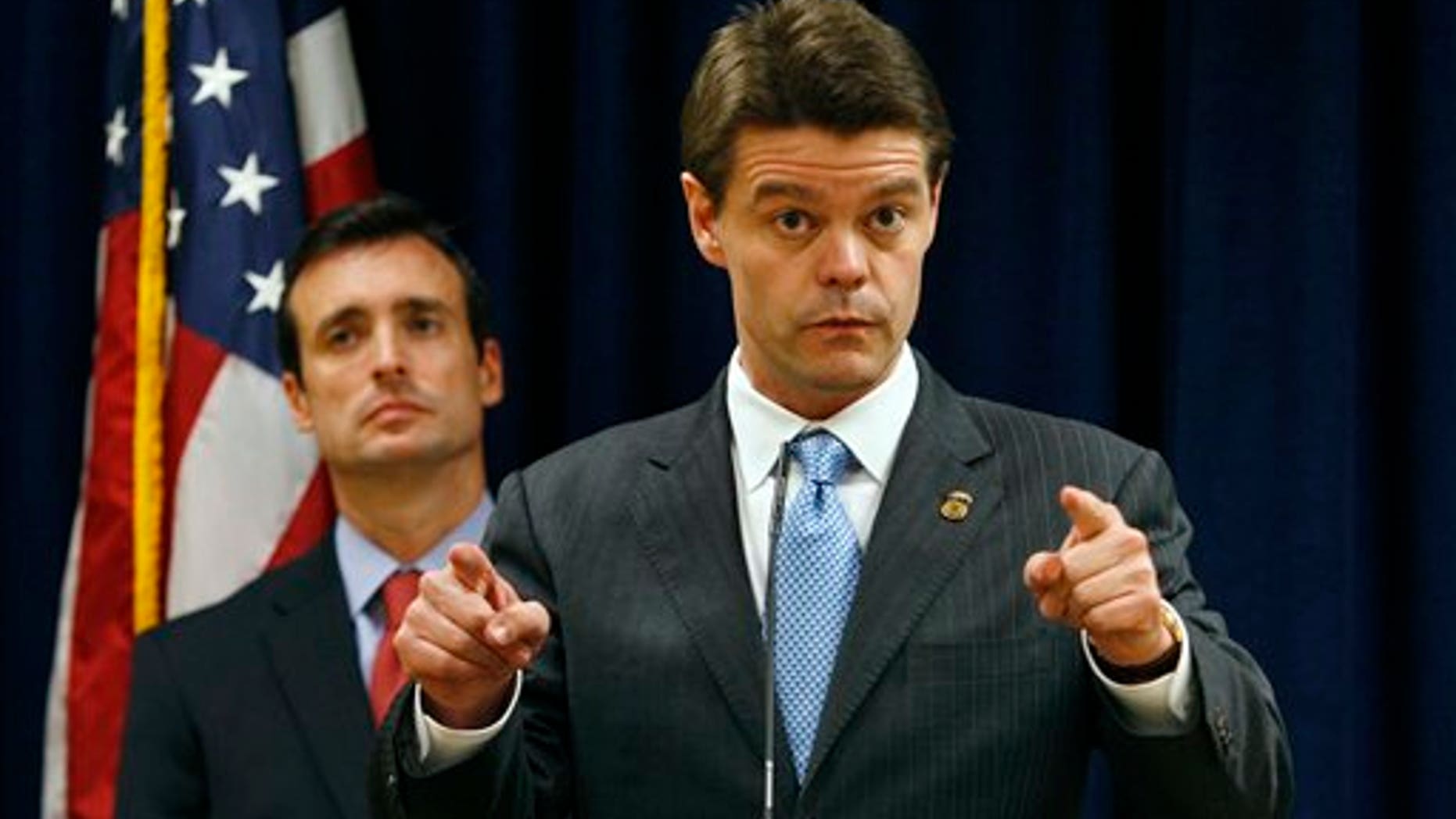 Immigration and Customs Enforcement (ICE) officials can be sued for a breach of the constitution, a federal judge ruled Thursday.
The judge dismissed the government's argument that ICE officials are immune from lawsuits brought on constitutional grounds.
The ruling advances a civil rights suit brought by 11 suspected illegal immigrants picked up by ICE agents in June 2007 in New Haven.
Lawyers for the men tell The New Haven register that the decision has wide-ranging implications.
U.S. District Court Judge Stefan Underhill refused to dismiss the charges against the agents, as well as their supervisors, including former agency head Julie Myers.
The suit was brought by student law interns and their supervisors at the Jerome N. Frank Legal Services Organization at the Yale Law School.
An ICE spokesman says the agency does not comment on pending litigation.
The Associated Press contributed to this report.
Follow us on twitter.com/foxnewslatino
Like us at facebook.com/foxnewslatino