Immigration Detainees On Hunger Strike Threatened With Force Feeding, Attorney Claims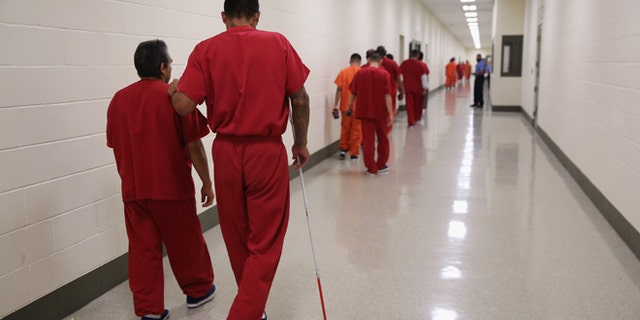 SEATTLE (AP) – An immigrant-rights attorney said Monday that detainees at the Northwest Detention Center in Washington state were being threatened with forced feeding if they continue their hunger strike. But federal officials say the step would have to be medically necessary and court-ordered.
Attorney Sandy Restrepo said she spoke on Monday with three detainees who have been participating in the hunger strike, now in its fourth day. She said they told her they were pulled out for individual questioning and told they would be force-fed if they continued their strike.
"They were physically fatigued and tired, but emotionally they were doing great," Restrepo said, adding they told her they planned to continue refusing food.
Hundreds of immigration detainees began the strike Friday. Under U.S. Immigration and Customs Enforcement rules, any detainee who doesn't eat for 72 hours will be referred for medical evaluation and possible treatment.
ICE officials said Monday afternoon that medical personnel are taking steps to evaluate which detainees fall into that category. It wasn't clear yet how many detainees would be affected.
An ICE official confirmed that detainees are being advised of the potential consequences of remaining on a hunger strike, including forced feeding.
"ICE fully respects the rights of all people to express their opinion without interference," ICE spokesman Andrew Munoz said in a statement. "While we continue to work with Congress to enact commonsense immigration reform, ICE is focused on sensible, effective immigration enforcement that focuses on convicted criminals, immigration fugitives and those apprehended at the border while attempting to unlawfully enter the United States."
ICE's hunger strike policy says officials won't force anyone to eat unless it's determined to be medically necessary and ordered by a court. ICE's policy is to seek a court order to obtain authorization for involuntary medical treatment, according to the document.
Activists say the detainees are seeking better food and treatment, as well as better pay for detention center jobs. At one point, about 750 of the center's nearly 1,300 detainees refused to eat.
ICE says about 130 people did not eat Monday lunch, though Restrepo and others believe the numbers are higher.
Even though detainees have refused to eat scheduled meals, they have had access to food through the detention commissary, according to ICE.
"Due to the large number of participants, center staff are relying on self-declarations to decide which detainees require medical observation away from the general population," the agency said.
Those placed under medical observation may not be declared to be on a hunger strike until it is certain they have not consumed food for 72 hours, ICE said.
Activist Maru Mora-Villalpando said she and others have heard from detainees who report that they're being intimidated for participating. She said demonstrators plan to protest and rally outside the Tacoma facility Tuesday.
Follow us on twitter.com/foxnewslatino
Like us at facebook.com/foxnewslatino