Illegal Drugs Have Gotten Purer And Cheaper Over The Past 20 Years, Report States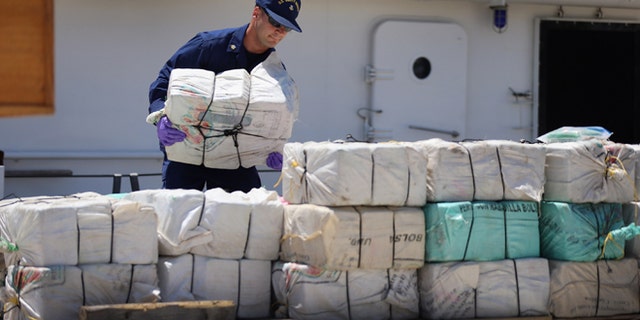 Over the past 20 years, drugs have become purer while their prices have decreased, a new study claims.
After analyzing data from seven government surveillance systems compiled between 1990 and 2010 that looked at seizures of marijuana, cocaine and heroin, researchers writing in the British Medical Journal's BMJ Open publication found that in the United States alone cocaine purity rose 11 percent from 1990 to 2007, while the price fell around 80 percent. Even more surprising is that the purity of heroin rose 60 percent while its price dropped by 81 percent, with marijuana seeing an increase in purity of 161 percent and a drop in price of 86 percent.
Major cocaine-producing nations such as Bolivia, Colombia and Peru saw seizures of the drug drop 81 percent while seizures of coca leaf rose 188 percent. The total area of land used to cultivate the crop dropped 14 percent.
The report only looked at seizures and drug dealing at the wholesale level – and not the drugs being sold on the street. Heroin and marijuana are often diluted by street vendors with chemicals and products that are sometimes fatal.
The report says that the ability for traffickers to supply drugs to consuming markets has increased, while efforts to prevent the illegal trade have largely failed.
The report comes on the heels of a recent announcement that Peru had overtaken Colombia as the leading producer of coca leaf, a fact that the United States has noted by increasing its anti-drug funding in the Andean nation.
More than $55 million in U.S. counter-drug assistance helped Peru eradicate 54 square miles of coca last year, and that amount was doubled to $100 million this year, half of Washington's total assistance to Peru, officials said.
Unlike Colombia, most cocaine produced in Peru is exported not to the United States but to Brazil, Argentina and Europe. Much of it is smuggled by air and land through Bolivia, the world's No. 3 coca-producing country with a crop about a third the size of Peru's.
Despite surpassing Colombia, Peru has actually cut its area under coca cultivation to 241 square miles, a decrease of 3.4 percent from 2011, the U.N. Office of Drugs and Crime said.
The agency had already said last month that Colombia's crop was down 25 percent to 185 square miles, but it held off until now with word that Peru had regained the distinction as the world's No. 1 coca leaf source that it had not held since the mid-1990s.
Follow us on twitter.com/foxnewslatino
Like us at facebook.com/foxnewslatino