Iceland gets new government, could restart EU entry talks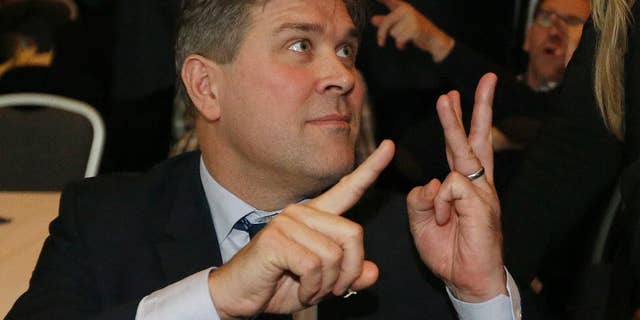 LONDON – Iceland has a new center-right government almost three months after an election that produced no outright winner.
The Independence Party, which won the largest share of seats, has formed a coalition with the smaller Reform and Bright Future parties.
State broadcaster RUV says Independence Party leader Bjarni Benediktsson will become prime minister.
Benediktsson said Tuesday that the government would give parliament a vote on whether to re-start European Union entry talks. Iceland applied for membership in 2009 but broke off the bid in 2015.
The new government will disappoint those Icelanders who had hoped for radical change in an election triggered by revelations of former Prime Minister Sigmundur David Gunnlaugsson's offshore holdings. He resigned, triggering an early election, after details of his accounts were revealed in the Panama Papers leak.