Hurricane Norbert Weakens After Pounding Mexico's Baja California Coast With Rain, Wind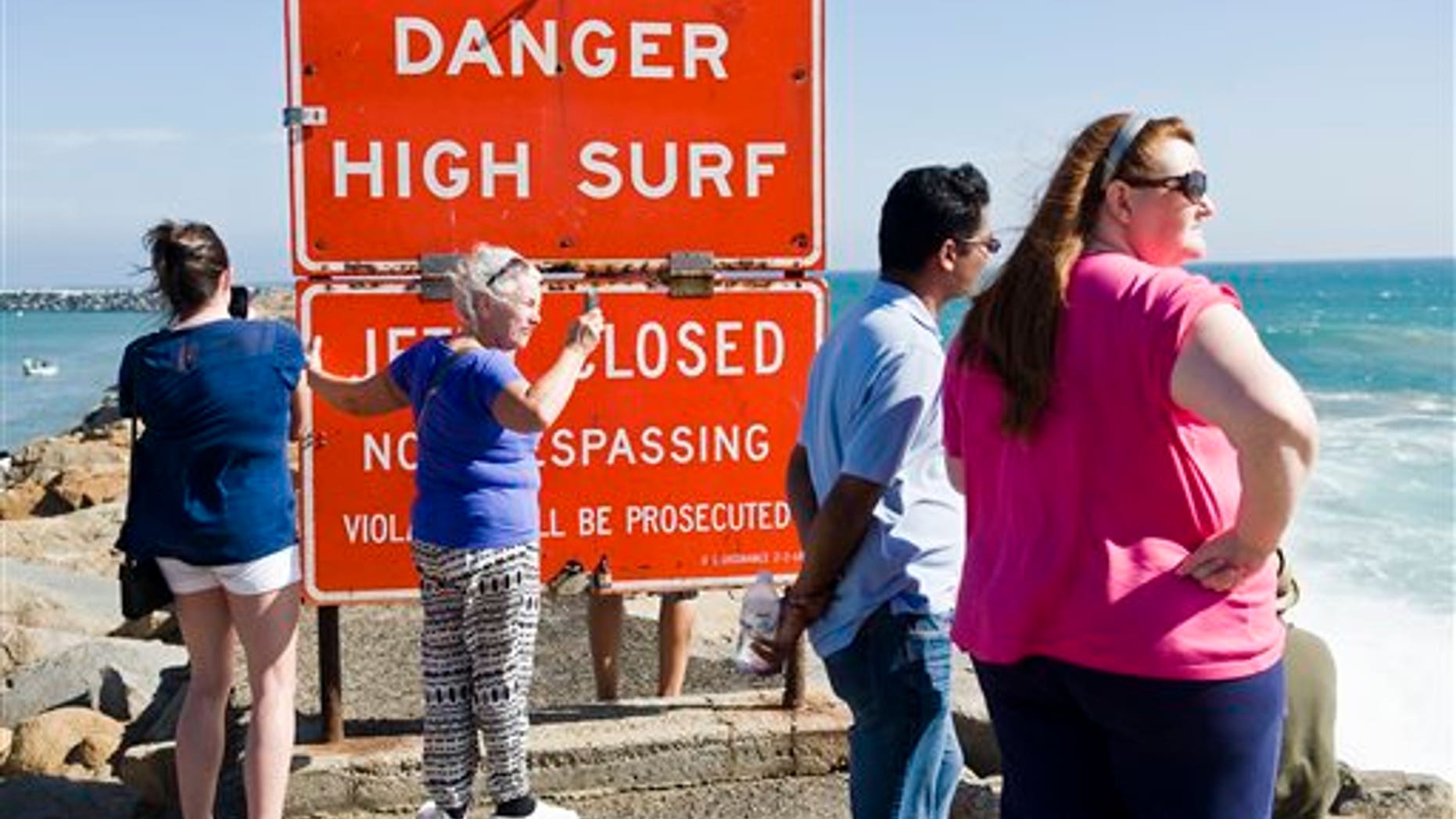 LOS CABOS, Mexico (AP) – A weakening Hurricane Norbert moved parallel to Mexico's Baja California peninsula early Sunday after pounding fishing villages and resorts, damaging more than 1,000 homes and forcing hundreds to fleet to higher ground.
Norbert grew to Category 3 status Saturday, but by Sunday morning it had weakened to a Category 1 hurricane with winds of up to 75 mph (120 kph). Though staying away from land, it passed near enough to the coast to drench fishing villages and resorts, and pound beaches.
High surf and waves broke a contention wall and flooded the fishing village of Puerto San Carlos, said Venustiano Perez, mayor of the municipality of Comondu, which encompasses the village and is located about 300 miles (500 kilometers) north of the tip of the peninsula.
The state government reported that 500 people there had gone to shelters and health officials were taking steps to fight mosquitoes in stagnant water to prevent the spread of dengue
At least 2,000 people had been evacuated from Los Cabos, La Paz and Comondu, said the state government's civil protection director Carlos Rincon.
The hurricane also was causing high surf along the beaches of Southern California and contributing to rainstorms across the Southwest.
Earlier, the storm toppled trees and knocked out electricity in parts of Los Cabos. Firefighters rescued several people from vehicles stranded in flooded streets, said Wenceslao Pettit, public safety director in Cabo San Lucas.
Ports in the area popular with U.S. tourists remained closed to navigation and police officers were sent to the evacuated neighborhoods to prevent looting, Pettit added.
The U.S. National Hurricane Center in Miami said Sunday morning that Norbert was centered about 165 miles (265 kilometers) west northwest of Punta Eugenia, Mexico and was heading west-northwest at 9 mph (15 kph).
Follow us on twitter.com/foxnewslatino
Like us at facebook.com/foxnewslatino