Iota devastates Nicaragua and Honduras; death toll rises
The storm made landfall as a Category 4 hurricane on Nicaragua's coast late Monday
NEWYou can now listen to Fox News articles!
Hurricane Iota left a trail of devastation in its wake as it tore across parts of Nicaragua and Honduras.
The storm, which weakened to a tropical depression before dissipating over Central America, made landfall as a Category 4 hurricane on Nicaragua's northeastern coast late Monday. The hurricane hit almost exactly the same stretch of the Caribbean coast that was devastated by Hurricane Eta two weeks ago.
The official death toll in Nicaragua rose to at least six, according to Vice President and first lady Rosario Murillo. The victims were spread across the country, swept away by swollen rivers or buried in landslides. Local media reported more deaths that government officials had not yet unconfirmed.
On Wednesday, CD-SINAPRED, which is Nicaragua's emergency management agency, tweeted footage of an area in La Dalia, where a landslide occurred at the Penas Blancas Massif. Four people are known to have died, it said.
News outlet 100% Noticias reported that 30 people, including members of six families, died in the landslide on Tuesday night.
The hurricane was downgraded to a tropical storm late Tuesday. Its remnants were dissipating over Central America by Wednesday, although the National Hurricane Center warned that a heavy rain threat continues.
IOTA WEAKENS TO TROPICAL DEPRESSION AFTER BRINGING CATASTROPHIC DAMAGE TO NICARAGUA
Iota battered Nicaragua's Caribbean coast and flooded some stretches of neighboring Honduras that were still underwater from Hurricane Eta, leaving authorities struggling to assess damage after communications were knocked out in some areas.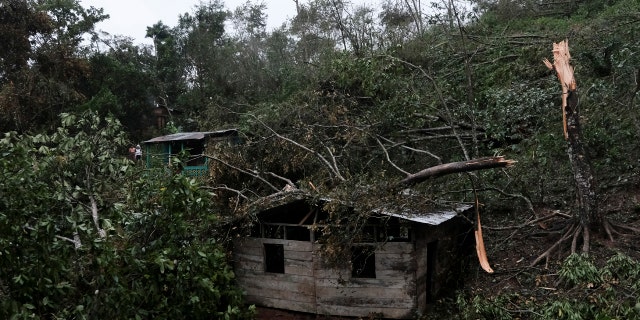 CD-SINAPRED, which is Nicaragua's emergency management agency, tweeted images of toppled trees and damaged buildings in Alamikamba and Prinzapolka in the wake of Iota.
On Wednesday, CD-SINAPRED also tweeted images of workers clearing the Quisala-Chontales bridge after flooding caused by Hurricane Iota.
Along Honduras' remote eastern coast, people had to leave damaged and flooded homes.
HURRICANE IOTA COULD SPARK HUMANITARIAN CRISIS IN STORM-RAVAGED REGION, AID ORGANIZATIONS WARN
"What affected us most here was the flooding. The Barra Patuca sector has been flooded for the last two weeks," said Teonela Paisano Wood, mayor of the Honduran town of Brus Laguna. "We are in danger if it keeps raining."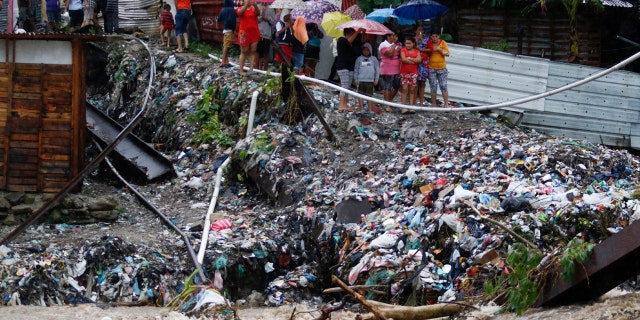 Iota remains a significant flooding threat to parts of Central America, according to the National Hurricane Center.
"Life-threatening flash flooding and river flooding is expected through Thursday across portions of Central America due to heavy rainfall from Iota," the NHC said, in an advisory at 4 a.m. ET Wednesday. "Flooding and mudslides across portions of Honduras, Nicaragua, and Guatemala could be exacerbated by saturated soils in place, resulting in significant to potentially catastrophic impacts."
Aid organizations are working to help those affected by Iota.
HURRICANE IOTA HITS NICARAGUA, SPARKS WARNING OF FLASH FLOODS AND LANDSLIDES IN PARTS OF CENTRAL AMERICA
"Hurricane Iota made landfall in a region struggling to recover from the widespread devastation caused by Hurricane Eta, which left tens of thousands homeless just two weeks ago," said Raul Pineda, Americares Latin America emergency response coordinator, in a statement emailed to Fox News. "Thousands of families have been impacted by these back-to-back storms, and Americares is ready to meet their most urgent health needs."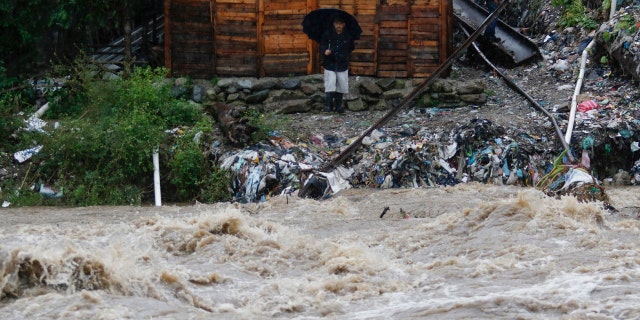 The hurricanes have also hit the region while it is wrestling with the impact of the coronavirus pandemic.
Medical relief organization Project HOPE is working in the areas impacted by Hurricanes Iota and Eta, providing PPE (Personal Protective Equipment) and support. "This is a crisis of a level that we haven't seen before," said Andrea Dunne-Sosa, Project HOPE's regional director for the Americas, in a statement emailed to Fox News.
Project HOPE has noted that COVID-19 infections increased in Honduras in the wake of Hurricane Eta. Even with increased testing, the displacement of people poses a significant risk for the spread of COVID-19, it said.
The organization has also highlighted the long-term impact of the hurricanes. "We fear that outbreaks of additional infectious diseases will occur among displaced populations, and the communities' main livelihoods of fishing and agriculture will also be impacted, resulting in increased food insecurity," it said, in the statement emailed to Fox News.
CLICK HERE TO GET THE FOX NEWS APP
The Adventist Development and Relief Agency (ADRA), the humanitarian arm of the Seventh-day Adventist Church, has scaled up its disaster operations in Central America in the wake of Hurricanes Iota and Eta. The impact of the hurricanes is considered greater than the devastation caused by Hurricane Mitch in 1998, according to Luis Trundle, ADRA Honduras country director. "There are whole communities where families have not been able to get out of their houses due to floods and mudslides, and many people remain missing," he said, in a statement emailed to Fox News. "The distribution of humanitarian aid is very challenging. People are sitting on the side of the road desperate for food, water, basic supplies and shelter."
Fox News' Janice Dean and the Associated Press contributed to this article.