Hurricane Bud now a Category 3 storm, forecast to weaken before hitting Mexico's Baja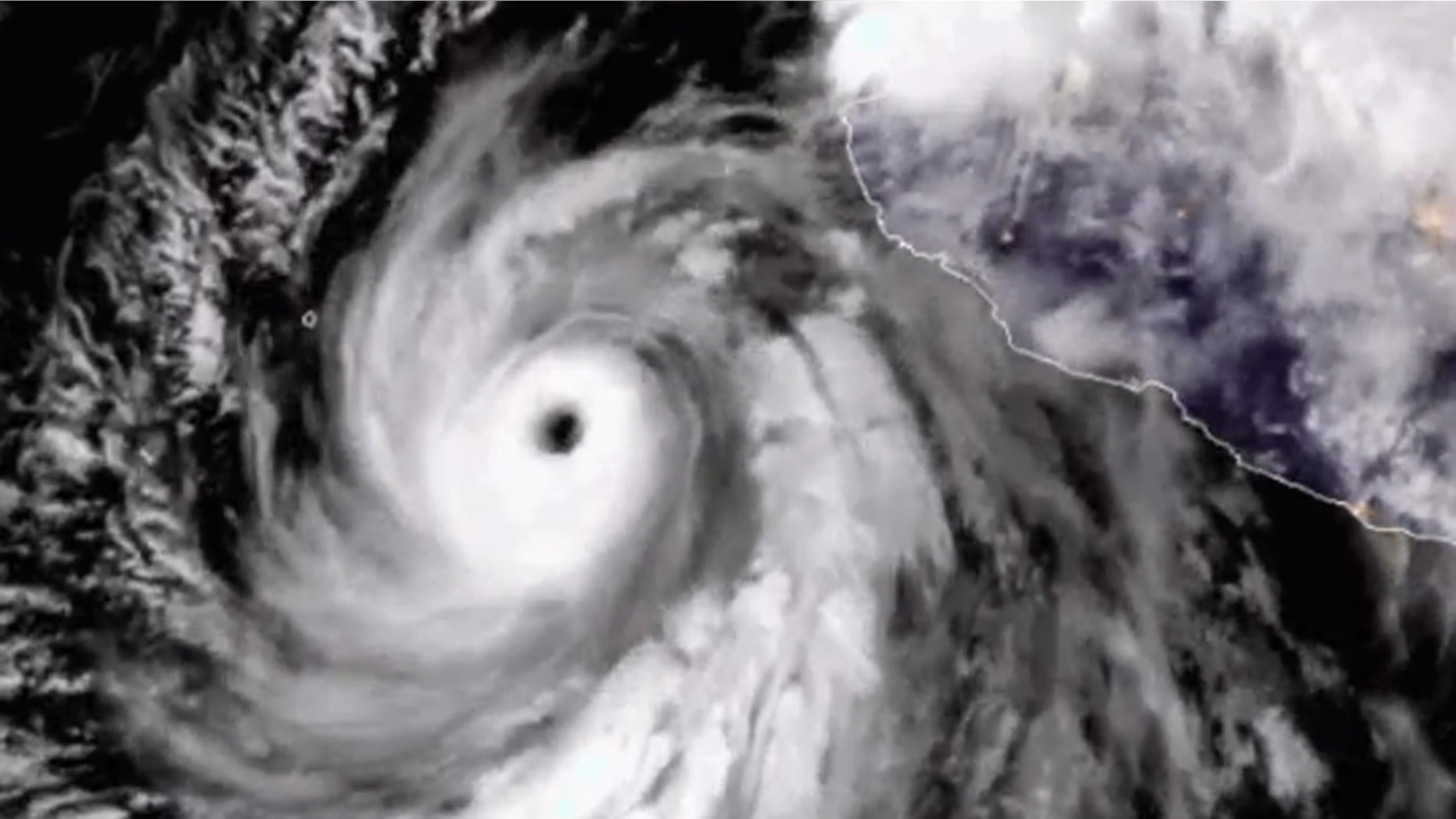 The second named storm of the Pacific hurricane season weakened slightly to a Category 3 storm off Mexico's Pacific coast on Tuesday, as forecasters believe it will continue to lose strength before it impacts the popular resorts along the southern Baja California peninsula.
The National Hurricane Center said in its 11 a.m. ET advisory that Hurricane Bud is packing sustained winds of 125 mph, and is centered about 325 miles south-southeast of Cabo San Lucas at the tip of the Baja peninsula, moving northwest at 7 mph.
The storm quickly grew to a Category 4 storm on Monday with winds up to 130 mph before starting to weaken.
"Further weakening, possibly rapid at times, is expected during the next 48 hours, and Bud is forecast to weaken below hurricane intensity by Wednesday night," the NHC said. "However, Bud is forecast to still be a tropical storm when it approaches Baja California Sur on Thursday."
The center said the hurricane's core still could generate dangerous heavy surf and rip currents over the coming days.
"These swells are likely to cause life-threatening surf and rip current conditions," the NHC said. Hurricane-force winds extend outward up to 30 miles from the center and tropical-storm-force winds extend outward up to 115 miles, according to the NHC.
Besides large waves, Bud is expected to drop heavy rainfall across much of southwestern Mexico.
The storm may bring 3 to 6 inches across much of the area, with some locations seeing up to 10 inches of rain through Thursday.
"These rains could cause life-threatening flash floods and mud slides," the NHC said.
2018 ATLANTIC HURRICANE SEASON TO BE 'NEAR OR ABOVE-NORMAL,' NOAA SAYS
The center of Bud will be approaching Baja California Sur on Thursday and near or over Baja California Sur on Friday, forecasters said.
Last month, forecasters at the National Oceanic and Atmospheric Administration predicted a near- or above-normal 2018 hurricane season in the central Pacific.
For the season as a whole, three to six tropical cyclones are predicted for the central Pacific hurricane basin, which includes tropical depressions, named storms and hurricanes. A near-normal season has three to five tropical cyclones, and an above-normal season has six or more tropical cyclones, according to the NOAA.
The first named storm of the Pacific season, Tropical Storm Aletta, weakened on Monday into remnant low-pressure system in the Pacific, far from the Mexican coast. The storm peaked on Friday as a Category 4 hurricane with winds of 140 mph.
The Associated Press contributed to this report.