Hungary's defense minister says anti-migrant fence on Serbian border will be built by Nov. 30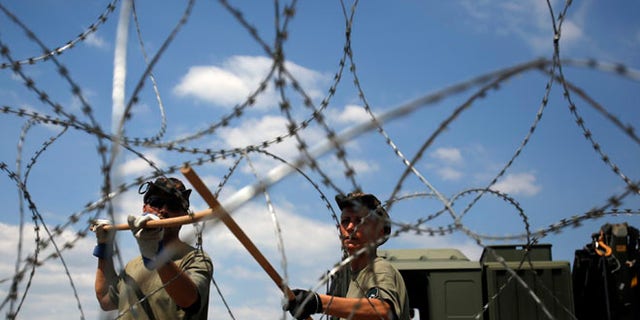 MORAHALOM, Hungary – A fence on Hungary's border with Serbia to stem the flow of migrants and refugees will be complete by Nov. 30, the Hungarian defense minister said Thursday.
Csaba Hende said that 900 people would work to install the fence, which is planned to be 4 meters (13 feet) high along the 175-kilometer (109-mile) border between Hungary and Serbia.
"The Hungarian defense force is ready to complete this task," Hende said on the outskirts of the southern town of Morahalom, where a sample section of the fence is being built.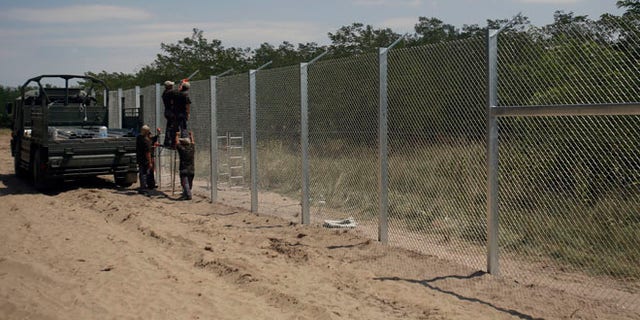 Interior Minister Sandor Pinter said inmates in Hungarians prisons were assembling the basic elements of the fence and that people in the public employment program could also carry out some of the construction tasks, if needed.
Pinter said the fence is temporary but the only immediate solution Hungary could find to stop the flow of people. Some 81,300 reportedly entered the country illegally this year.
Serbian President Tomislav Nikolic said that the decision to build the fence is one of the "challenges and obstacles" faced recently by the Balkans, despite efforts at stabilizing the region.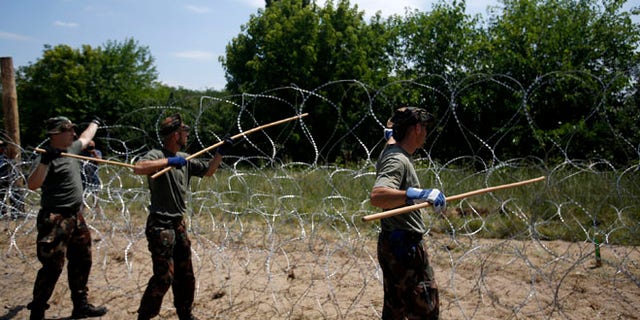 After talks with Romania's president on Thursday, Nikolic described Hungary's move as an "unfortunate decision" prompted by the migrant crisis.
Over the past months, some 80 percent of the refugees requesting asylum in Hungary have come from war-torn countries like Syria, Iraq and Afghanistan. Most leave within days to richer countries further west in the European Union, like Germany, before their asylum claims are settled.
Prime Minister Viktor Orban says Hungary does not want any migrants from outside Europe. The government's anti-immigrant billboard campaign and a questionnaire sent to voters linking migration with terrorism have been criticized by the U.N.'s refugee agency and others.