Hungary says Russia sanctions fruitless, Putin visit timely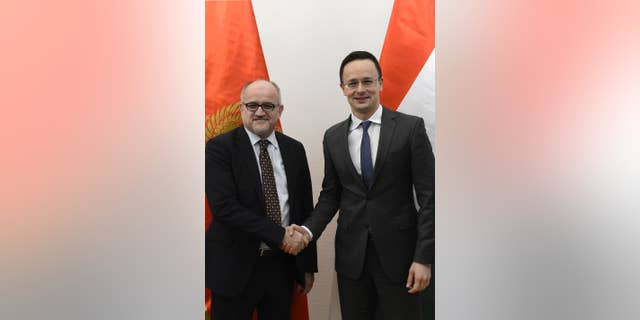 BUDAPEST, Hungary – Hungary's foreign minister says the European Union's economic sanctions against Russia have been unsuccessful economically and politically because they have not achieved their objectives.
Foreign Minister Peter Szijjarto said Friday that Hungary had lost some $6.5 billion in export opportunities to Russian and other countries partly because of the sanctions the EU imposed on Russia over its role in eastern Ukraine.
Szijjarto said: "I don't think we should celebrate that we hit the Russian economy because it's bad news for Europe, as well."
Szijjarto says Russian President Vladimir Putin's visit to Hungary next week is "perfect" timing given the change in administrations in Washington.
He says it will be the first time the United States won't be pressuring Hungary as its tries to improve relations with the Kremlin.