Hungary: 3 new indictments in 2015 case of 71 migrant deaths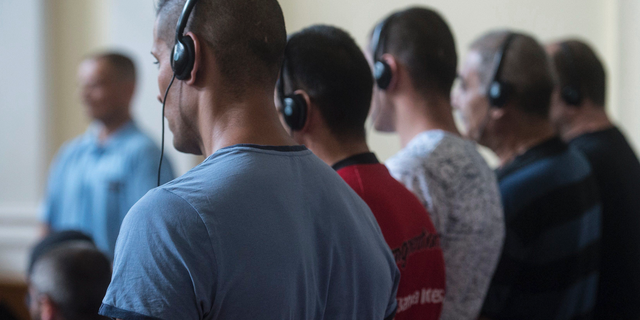 BUDAPEST, Hungary – Hungarian prosecutors say three more alleged human smugglers have been indicted in connection with the deaths of 71 migrants who suffocated in the back of a refrigerated truck abandoned in Austria in 2015.
Prosecutors from Bacs-Kiskun County said Tuesday an Afghan man and two Bulgarian men were part of the same trafficking organization involved in the Aug. 2015 case. Eleven other defendants are already on trial in Hungary, where the truck carrying the migrants began its journey toward Austria and Germany.
Of the three new suspects, a 34-year-old Bulgarian thought to have recruited drivers for the smuggling operation is in custody. The other two, a 26-year-old Afghan said to belong to the organization's leadership and a 33-year-old Bulgarian driver, are fugitives indicted in absentia.