Hungarian Man, 96, Charged With WWII War Crimes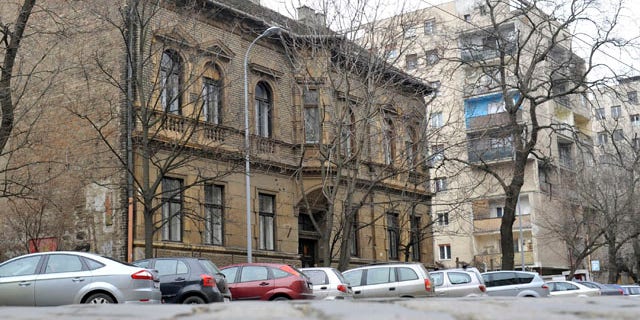 BUDAPEST, Hungary – A former Hungarian military officer has been charged with war crimes in the 1942 slaughter of 1,200 civilians in Serbia, prosecutors said Monday.
The charges against Sandor Kepiro, 96, stem from his alleged participation in a raid by Hungarian forces on the northern Serbian town of Novi Sad in January 1942 that left more than 1,200 civilians dead, the Budapest Investigating Prosecutor's Office said.
Kepiro, who was at the top of the Simon Wiesenthal Center's most-wanted war criminals list, returned to Hungary in 1996 after living for decades in Argentina. Hungarian authorities reopened Kepiro's case after his whereabouts were uncovered in 2006 by Efraim Zuroff, the Wiesenthal Center's chief Nazi hunter.
"I am innocent and need to be acquitted," Kepiro told The Associated Press by phone from his apartment in Budapest. "I am bedridden and can't leave my home. I have nothing."
Kepiro, who turns 97 on Friday, said he wants to return to his family in Argentina and stay there at a nursing home.
Most of those killed in the raids in the wake of the Nazi occupation of Yugoslavia in World War II were Jews, Serbs and Gypsies, also known as Roma. Some 550,000 Hungarian Jews and 50,000 Roma died in the Holocaust.
Hungary joined the Axis powers after the start of the war but was occupied by Germany in 1944 after attempting peace talks with the Allied powers.
Kepiro's was discovered as part of Operation Last Chance -- a campaign led by Zuroff to locate and prosecute Holocaust war criminals before they die.
"It has been an uphill battle to convince Hungarian authorities to bring him to justice," Zuroff told the AP from Jerusalem. "But this is a powerful message that you can still be held accountable even for crimes committed decades ago."
Kepiro said his task in Novi Sad was to supervise the identities of those being rounded up, but he denied knowing about the killings until after they were carried out. The bodies were dumped into the Danube River.
In 1944, Kepiro was sentenced to 10 years in prison by a military court for charges stemming from the Novi Sad raids, but the verdict was later annulled in a retrial. Kepiro, at the time a gendarmerie captain, said he was a scapegoat in a show trial meant to exonerate his superiors.
According to Zuroff, Kepiro was convicted again in 1946 for his role in the raids, but Hungarian prosecutors have not been able to find records of the trial.
Hungarian officials, however, did find new documents recently in archives in Belgrade, the Serbian capital, and used those to prepare the current charges against Kepiro, said Gabriella Skoda, a spokeswoman for the Prosecutor's Office.
In 2009, a Budapest court denied the prosecution's request for Kepiro to be banned from leaving his home and Skoda said Monday that no similar appeals were planned now.
Kepiro's lawyer said he would ask the courts to postpone a defamation suit launched last year by Kepiro against Zuroff, at least until the charges against his client are settled.
"I expect the independent Hungarian courts to exonerate Sandor Kepiro," Zsolt Zetenyi said. "The documents are incapable of demonstrating his criminal responsibility and I am convinced that he did not commit any war crimes."