Hundreds serenade Madonna as she opens new school classrooms in Malawi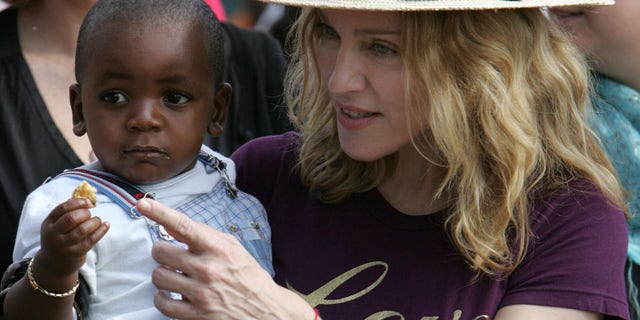 KASUNGU, Malawi – Pop diva Madonna has opened new school classrooms she funded in Malawi.
Schoolchildren serenaded her Tuesday with praise songs as she inspected school blocks she paid for in the central Kasungu district. People danced around her at Nkoko Primary School where she worked with the non-profit organization, BuildOn, to build classrooms.
Madonna initially planned to build a $15 million 500-bed Raising Malawi Academy for girls, before changing plans to help fund several community schools to benefit more Malawians. She arrived in Malawi Monday to tour the 10 school wings she has helped to build.
Madonna has been joined on her tour by her two adopted Malawian children, David Banda and Mercy James, both now eight.