Hundreds protest transfer of Russian landmark to church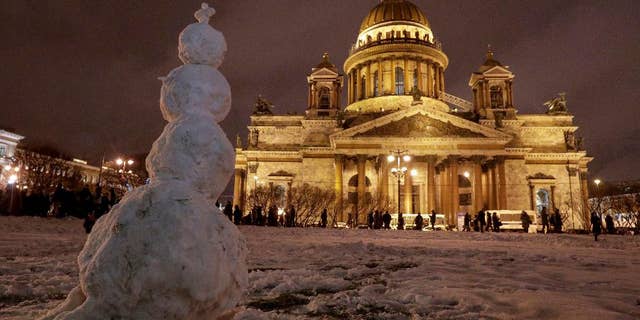 NEWYou can now listen to Fox News articles!
ST. PETERSBURG, Russia – Several hundred people have rallied outside a St. Petersburg landmark cathedral to protest plans to give it to the Russian Orthodox Church.
The local governor this week announced the city was transferring the iconic St. Isaac's Cathedral to the Orthodox Church, a move that rattled residents and museum experts alike in Russia's former imperial capital.
Protesters on Friday evening flocked to St. Isaac's, which has been an important museum since Russia's 1917 Bolshevik Revolution, to protest the move. "The Church should know its place!" one placard read.
The transfer of the landmark has been seen as part of a growing trend toward social conservatism in Russia, where President Vladimir Putin has appealed to traditional values as opposed to Western liberalism in a bid to consolidate his grip on Russian society.