Hundreds of Vietnam villagers admit lynching dog-snatchers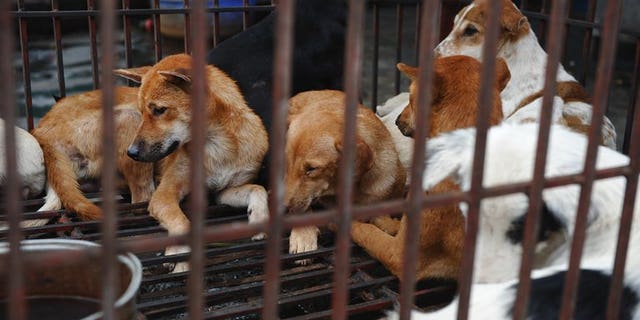 HANOI (AFP) – Hundreds of villagers in northern Vietnam have signed a petition admitting taking part in the lynching of two suspected dog-snatchers last month, state media reported Monday.
The petition is an apparent attempt to prevent police singling out seven villagers accused of killing the two men in August.
The pair were allegedly caught trying to steal dogs.
An official from the Danh Thang commune, speaking on condition of anonymity, said the petition had drawn "hundreds of signatories" because "hundreds of people attacked the thieves" rather than the seven under suspicion, according to Thanh Nien newspaper Monday.
A local policeman confirmed the signatures to the newspaper, but said the number was below "a rumoured 800".
Police are still investigating the murders, the report added.
Dog meat is a traditional delicacy in Vietnam, usually eaten at the end of the lunar month. Due to its popularity, there has been a rise in reported thefts of pet dogs in rural areas.
The two men, who were reportedly aged 41 and 37, were set upon as they stole dogs in the village, 80 kilometres (50 miles) north of Hanoi.
There have been a string of media reports of angry pet-owning mobs taking the law into their own hands.
Restaurant owners say it is hard to know which animals have been stolen, and which have been farmed for their meat.