Hundreds of Palestinian prisoners on daylong solidarity strike with inmates on hunger strike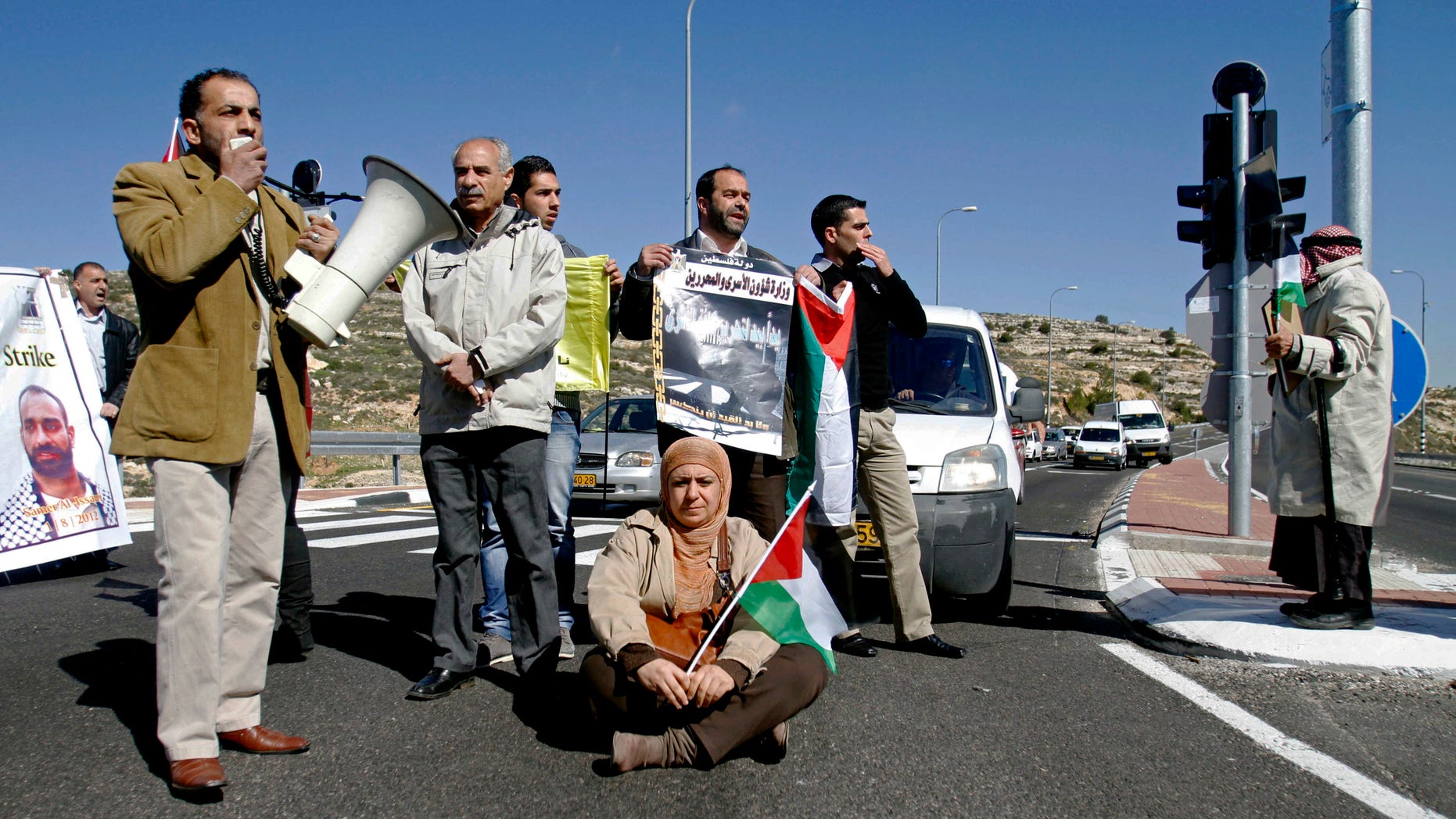 JERUSALEM – A Palestinian group says hundreds of Palestinians in Israeli jails are refusing food for one day in solidarity with four other inmates who are on hunger strike.
The move could escalate a brewing crisis. One of the four hunger-striking Palestinians is 35-year-old Samer Issawi whose health has severely deteriorated after he has refused food, on-and-off, for more than 200 days.
Amani Srahna of the Palestinian Prisoners Club says 800 inmates in three prisons are participating in Tuesday's one-day protest. The inmates include those belonging to the militant Islamic Jihad faction, which has led previous mass hunger strikes.
On Monday, Palestinians blocked roads and held marches across the West Bank to protest the fate of thousands of Palestinians held in Israeli jails and demand the release of the hunger strikers.