Hundreds of Christians, Muslims killed in recent Islamic terror spree in Nigeria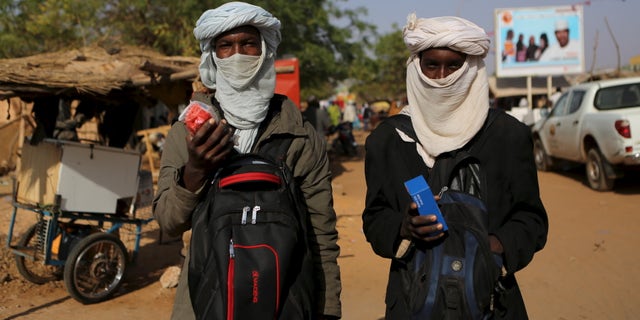 NEWYou can now listen to Fox News articles!
The Fulani herdsmen terrorists reportedly killed over 800 Christians and moderate Muslims, as well as destroyed at least 16 churches, in the last few months of 2016 in Nigeria, representing a rising Islamic threat.
Although Christians in Nigeria have been heavily targeted by the Boko Haram terror group since 2009, the nomadic Fulani herdsmen have also been growing more violent in their attacks, with the last three months of 2016 resulting in the deaths of hundreds of believers, according to a local bishop.
TURNING IRAQ HISTORY TO RUBBLE, LEAVING THE MESS TO LOOTERS
"Fifty-three villages burned down, 808 people murdered and 57 wounded, 1,422 houses and 16 churches destroyed," Bishop Joseph Bagobiri of the Diocese of Kafanchan told international Catholic charity Aid to the Church in Need, recounting the violence Christians have faced since September.
The bishop pointed out that the Fulani radicals target both Christians and moderate Muslims, and although the conflicts have partially been based on farming land disputes, the terrorists are now using "sophisticated weapons they didn't have before, such as AK-47s of unknown provenance."
"In addition to the social and economic issues that have fueled conflict since ancient times, such as the distribution of the land and shortage of grazing, the dimension of the problem has changed," Bagobiri continued.
"The Fulani are Muslim and the land they are attacking belongs mainly to ethnic groups that are Christian; now there is religious hatred driving the violence."