Hundreds Injured in Shanghai Subway Train Crash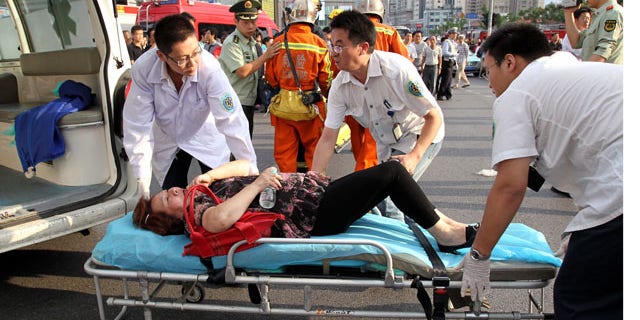 SHANGHAI – Shanghai officials say more than 270 people were hurt when a subway train crashed into another that was stopped underground.
The crash occurred Tuesday afternoon after Shanghai Shentong Metro Group blogged that Line 10 was having delays due to equipment problems. The line opened last year and is one of the newest in the city.
The city's health bureau said 271 people were hurt, none seriously.
The subway operator said problems with signaling equipment appeared to have caused the accident.