Hundreds denounce S. Lanka army killing of protesters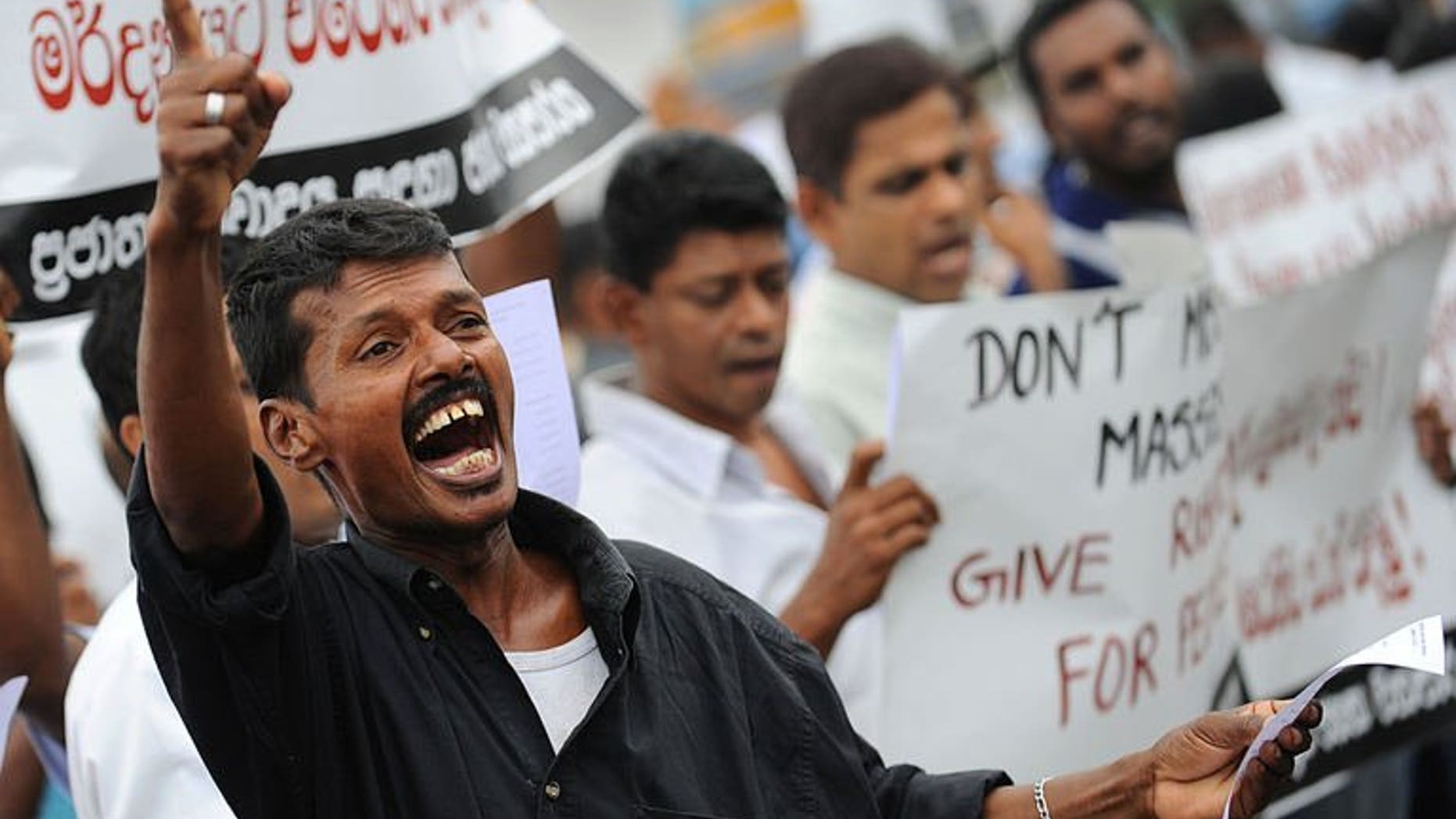 COLOMBO (AFP) – Several hundred anti-government supporters staged a rare protest Monday in Sri Lanka's capital to denounce a deadly army crackdown on villagers who were demonstrating against contaminated water supplies.
Around 300 followers of the left-wing JVP, or People's Liberation Front, shouted slogans and carried placards outside the Colombo Fort railway station against the regime of President Mahinda Rajapakse.
"The villagers asked for water, the government gave them bullets," read one placard at the protest, which came a day after the first of three people killed in the shooting was buried at the village of Weliweriya just outside Colombo.
The military opened fire last Thursday on thousands of unarmed residents who were protesting at the contamination of their ground water supply, allegedly by waste from a rubber glove factory.
The army has said it was forced to respond after coming under attack with petrol bombs.
Elite commandos from the Special Task Force withdrew from the village on Monday after staging a show of force over the weekend when the first of the three funerals was held.
Two more funerals are scheduled for Wednesday, local residents told AFP.
A Roman Catholic priest in the area, Lakpriya Nonis, said troops stormed his St Anthony's church shortly after Thursday's protest and assaulted men, women and children who had sought refuge there.
"They came into the church premises and assaulted people sheltering inside," the priest told reporters after Sunday's burial.
Three people are still in intensive care at the main hospital in Colombo and their condition is serious, spokeswoman Pushpa Soysa told AFP.
The military has ordered an internal investigation into the shootings, which comes ahead of a visit to the island by the UN rights chief Navi Pillay later this month.
Pillay is due in Colombo on August 25 on a five-day visit in connection with allegations that Sri Lankan troops killed up to 40,000 civilians in the final stages of an ethnic war against Tamil rebels in 2009.
Sri Lanka has denied that its troops were responsible for killing civilians or committing any war crimes.