HSBC knowingly helped Mexican cartels launder billions, lawsuit claims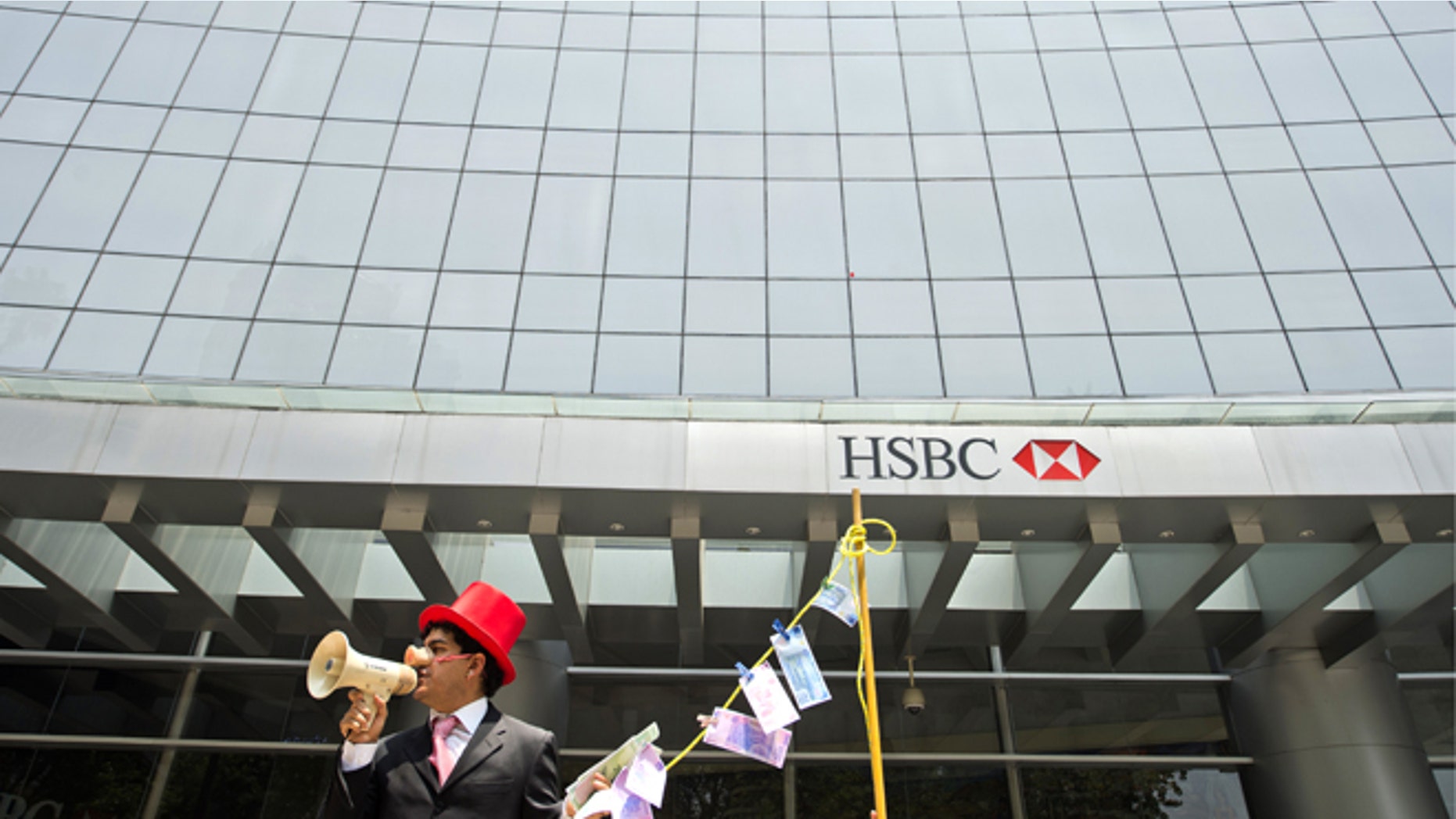 The banking giant HSBC "knowingly" provided support to four of Mexico's most notorious drug cartels by laundering their money and providing material support to terrorists, according to a new lawsuit filed by four families.
The papers filed in U.S. District Court in Brownsville, Texas, on Tuesday say that laundering drug money made it possible for the cartels to operate. The suit alleges the bank is liable for the damage inflicted by the cartels under the Anti-Terrorism Act.
Among the people represented among the claimants are Jaime Zapata and Victor Avila, agents for U.S. Immigration and Customs Enforcement (ICE) who were attacked in Mexico in 2011. Zapata was killed, and Avila wounded.
According to the lawsuit, employees at Mexican HSBC bank branches "routinely accepted" deposits of hundreds of thousands – sometimes millions – of U.S. dollars from people with no identifiable source of income. The suit accuses employees of accepting bribes, fabricating documents and keeping illegal accounts open despite having been ordered to close them.
"HSBC's substantial and systemic money laundering support materially aided the activities of the Mexican cartels, including the Sinaoloa, Juárez, and Los Zetas cartels," court documents read.
The complaint says HSBC planned and executed systems that appeared to be anti-money laundering programs, but were in fact designed to guarantee that laundered money would go through the bank undetected.
"Money laundering is the lifeblood of the Mexican drug cartels, enabling them to construct a façade of legitimacy through which they
establish, continue and grow their global enterprises," the lawsuit stated.
"Without the ability to place, layer and integrate their illicit proceeds into the global financial network, the cartels' ability to corrupt law enforcement and public officials and acquire personnel, weapons, ammunition, vehicles, planes, communication devices, raw materials for drug production and all other instrumentalities essential to their operations would be substantially impeded."
No Mexican drug cartel has been placed on the U.S. list of Foreign Terrorist Organizations.
HSBC did not immediately respond to a request by the Associated Press for comment late Wednesday.
Contains reporting by the Associated Press.