How exit poll works in South Korean president election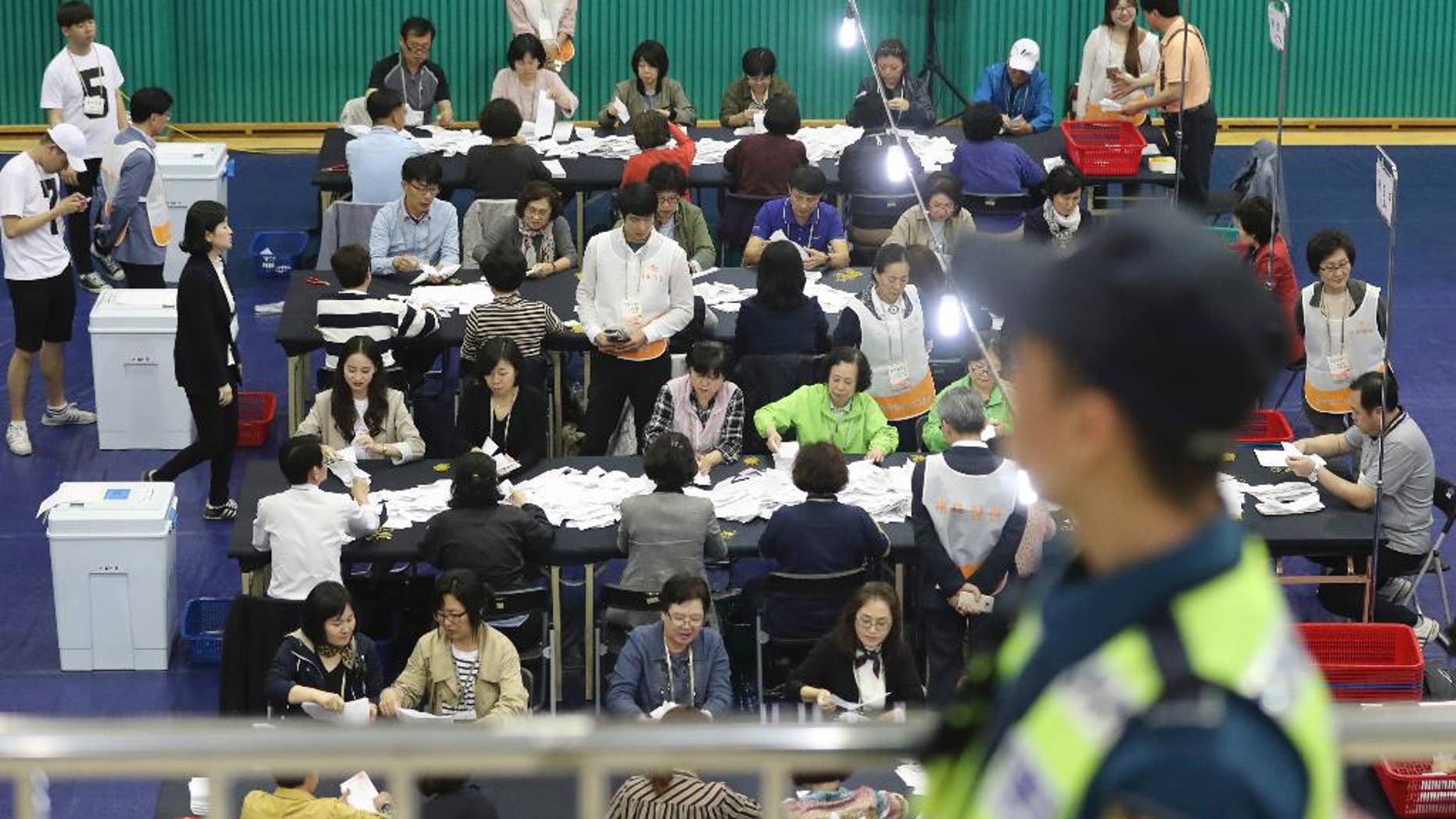 SEOUL, South Korea – The exit poll that forecast liberal candidate Moon Jae-in's victory in South Korea's presidential election Tuesday surveyed about 89,000 people, a fraction of the country's 42.5 million eligible voters.
Two of Moon's key rivals conceded defeat a few hours after the results were announced.
South Korea's three major television networks — KBS, MBC and SBS — and the Seoul-based Korean Broadcasters Association jointly conducted the exit poll and announced its results simultaneously soon after voting stations closed at 8 p.m.
They commissioned three private survey companies to send about 1,650 interviewers to 330 of the country's 13,964 polling stations.
The pollsters tried to interview one in every five people after they had cast their ballots. South Korea has 42,479,710 eligible voters. The Korean Broadcasters Association said the poll had a margin of error of 0.8 percentage points.
The three TV stations have conducted similar joint exit polls in major elections since 2010. KBA officials say the polls have rarely been incorrect in predicting the winners of large-constituency balloting such as presidential and Seoul mayoral elections.
But some still question the accuracy of the exit polls. In the 2012 presidential election, the joint poll showed Moon would get 48.9 percent of the votes and his chief rival, Park Geun-hye, would receive 50.1 percent. It gave a margin of error of 0.8 percentage points. But Moon actually won 48.0 percent and Park 51.6 percent, slightly out of the range of the sampling error.
The winning candidate in Tuesday's election will be officially sworn in as South Korea's new president after the election commission finishes the vote count and declares the winner Wednesday morning. This forgoes the usual two-month transition because the vote was a by-election to choose a successor to ousted President Park Geun-hye, whose term was to originally end in February 2018.
Following months of protests by millions and an impeachment by lawmakers, Park was removed from office and arrested in March over corruption allegations. The new South Korean president will still serve out a full, single five-year term.