How a survivor of a South African 'farm murder' is fighting back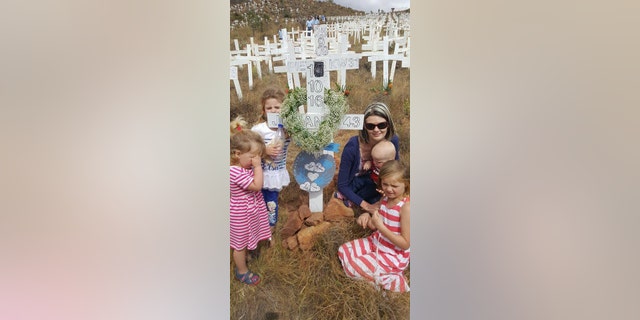 Two-and-a-half years later, it remains a horror movie that won't stop playing in Mariandra Heunis's mind.
It was late in the night of October 1, 2016, when the then-32-year-old mother of three, who was expecting her fourth child any day, carried her two youngest to bed in their remote South African farmhouse. The cocking of a shotgun echoed through the house and when she turned around, two intruders were standing right in front of her – and she was staring down the barrel of the gun.
"They started shouting aggressively, my husband woke up. They demanded money, to which we, in turn, responded that we don't have money and do not have money in the house, but they could take whatever they want if they just leave us unharmed," Heunis recalled to Fox News. "But he just started shooting. I was terrified. I couldn't stop the bullets."
JAILED IRANIAN MUSICIAN REBUFFS REGIME'S BAN BY RELEASING ALBUM ABOUT WAR AND OPPRESSION
One narrowly missed her then-six-year-old daughter as she screamed hysterically, but her husband Johann, 43, was shot beside her five times.
"They stormed at me and grabbed me up from the couch, demanding that I go with them downstairs. My little girl then put her hand up and offered them her piggy bank," Heunis remembered. "At that moment, my husband got up for the last time. He pleaded. I pleaded. They shot him execution style in the head. They threatened me with a gun to my head and asked where the children were. I told them they had done enough."
In the end, the two assailants left without taking anything but their mobile phones – a chilling act that meant Heunis was unable to call for help, she said.
The then stay-at-home farmwife gave birth to her fourth child five days after her husband's funeral and vowed not to stand by as others fall prey to similarly targeted killings.
Heunis now owns a funeral parlor and advocates on behalf of what has seemingly become a controversial civil rights group known as AfriForum, which represents mostly white Afrikaners and is dedicated to putting a global spotlight on what she – and others – have endured as the survivors of an ongoing rash of farm attacks across South Africa.
"We are not asking America to solve our problems, merely that they know that they can help us by putting pressure on our government to acknowledge that farm murders are a problem," Heunis told Fox News, ahead of her trip to meet with lawmakers in Washington this week. "It needs to be prioritized as a unique crime and then treated as such. These attacks happen almost daily. I have experienced the horror myself when my husband was murdered in front of us. How can these crimes merely be denied to exist?"
Heunis took particular aim at South African President Cyril Ramaphosa, who has made the expropriation of land, without compensation, a flagship policy, some decades after the end of apartheid.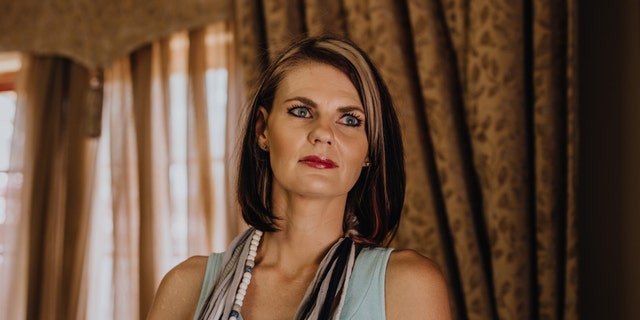 The issue dates back to the Native Land Act of 1913, which deprived black people of purchasing or renting land, subsequently igniting their mandatory eviction. Nowadays, South African farmland owners are predominantly white, and Ramaphosa and an array of lawmakers are putting in place plans to seize privately owned land and redistribute it to those deemed disadvantaged individuals, as part of broad bid to close the disparity gap and boost the South African economy.
But voices like Heunis's, and the work of activist groups like AfriForum, have come under much media scrutiny in recent times for – as critics contend – "playing on the fears of a 'white genocide'" and "conducting global lobbying campaigns to support their message that white farmers are being targeted and killed, that the government is seizing their land," as noted by the BBC.
SUSPECTED RHINO POACHER TRAMPLED BY ELEPHANT, EATEN BY LIONS, SOUTH AFRICA PARK OFFICIALS SAY
The matter became far more globally-charged last August after President Trump took to Twitter to announce that he had asked Secretary of State Mike Pompeo to "closely study the South Africa land and farm seizures and expropriations and the large scale killing of farmers," and the notion that "South African Government is now seizing land from white farmers." The claim was sharply rejected by the South African leadership, who accused the president of being ill-informed.
The BBC report stressed that between April 2016 and March 2017, according to police data, 74 people of all races were murdered on farms in South Africa – compared to the almost 20,000 murder rate reported nationwide – and concluded that "there is no reliable data to suggest farmers are at a greater risk of being murdered than the average South African."
The Washington Post also underscored that "fringe groups in South Africa and the United States say that these white farmers are targeted and killed at disproportionately high rates," and that such allegations "feed the white-supremacist agenda by stoking racial resentment and division."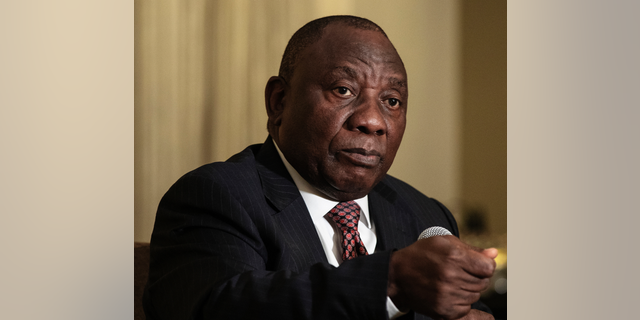 In response, Heunis denied characterizing the farm attacks as "white genocide," but said "there are elements of the definition of genocide within these crimes" and expressed a deep concern that it was being dismissed.
WHITE SOUTH AFRICAN FARMERS JAILED FOR KILLING BLACK TEENAGER ACCUSED OF STEALING $5 WORTH OF SUNFLOWERS
And despite the widespread condemnation of Trump's alarmed characterization of the situation, he has seemingly not backed down. In March, a group of US officials visited South Africa at the president's behest, to further investigate land seizures.
"The land issue is the expropriation of land without compensation. The government has earmarked farms and land to disown and give to previously disadvantaged citizens and the government is threatening to constantly proceed with rapid speed to implement this," Heunis insisted. "And regarding farm murders, the problem is a crisis. The problem is severe because it is not even acknowledged as a problem. The attacks are not getting any kind of priority to assist in the prevention, and the police are not equipped or don't have the will to deal with them afterward."
As for Heunis, her fight is one charted by the persistent quest to ensure the issue is in the very least addressed by Johannesburg, even if that means continuing to turn to the Trump administration for magnification in the face of criticism.
"The first step to move in a positive direction would be to at least acknowledge the farm murders as a unique crime. To treat it as such. The problem is lawlessness, there are no consequences to the criminals of farm murders as it is not seen as a problem," she added.
"I have made peace with the fact that my husband is dead. But I can't make peace with seeing how he was shot in cold blood, without mercy. No one deserves to be attacked so viciously in their own home, where they are supposed to be safe."