Houthi rebels launch drone strike on Saudi-owned oil facility: report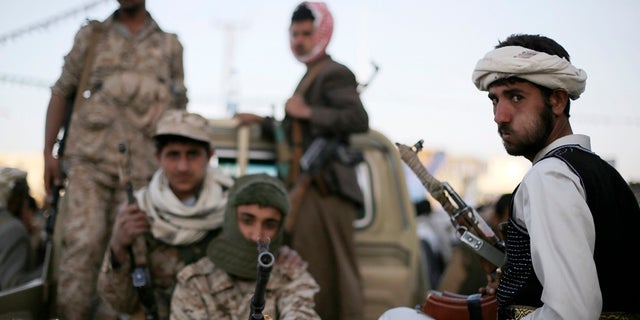 Yemen's armed Houthi movement launched a drone strike on a Saudi owned oil facility in Southern Saudi Arabia, Reuters reported Wednesday, citing al-Masirah, the Houthi-founded TV station.
The facility reportedly belonged to the oil giant Saudi Aramco. Saudi officials have not yet commented on the report.
"The air force announced the execution of air strikes with the Qasif 1 aircraft on Aramco in Jizan (province)," al-Masirah said on its official Twitter account, according to Reuters.
The conflict between Saudi Arabia and Yemen, now in its third year, began in March 2015 when a Saudi-led coalition intervened on behalf of its southern neighbor to support the fragile government of President Abd-Rabbu Mansour Hadi.
The Houthis, who have been leading an insurgency against the Yemini government since 2004, took over the capital Sana'a in 2014, The Wall Street Journal reported. Saudi Arabia has accused Iran of funding and arming the rebel movement, a charge Iran has denied.
According to a U.N. report, more than 9,245 people have been killed in Yemen since March 2015, more than half of which were civilians.